Scape house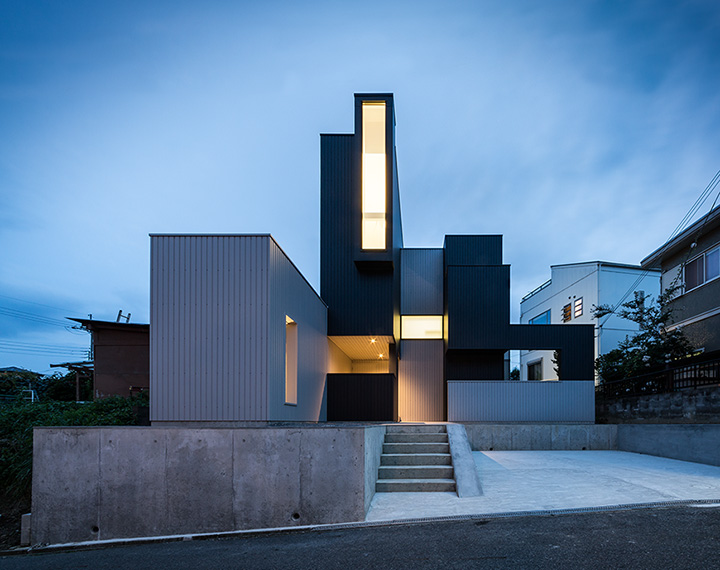 Architect Kouichi Kimura designed this house, located in a tiered-developed residential area on the side of a hill, with panoramic views of Lake Biwa in the distance. The customer requested that the view be fully utilized and that the space be opened while maintaining maximum privacy from the outside.
In this project, windows provide versatile spaces that incorporate light and scenery.
The view of scenery is greatly affected by the size or position of the window. It is therefore essential to consider which views to frame with windoes and which ones to screen out.
The spaces incorporate a table, bench, book shelf, niche, and other furniture items so the residents can maximize viewing during their everyday lives.
The space is defined by mortar walls with a feel of texture. At the same time, the mortar walls provide openness created by the clear and continuous sightline.
In addition, the space also serves as an indispensable element that reflects visual changes of light and scenery experienced while moving around the room.
Visit Kouichi Kimura's website: http://www.form-kimura.com/