A Taste of Culture
October, 2015 Newsletter
Autumnal Tables

@copyright, 2015. All rights reserved by Elizabeth Andoh.
秋の食卓
akino shokutaku
Autumnal Tables
Unlike the plebian pleasures of inexpensive sanma (the subject of September's newsletter) menus offering matsutaké flaunt a penchant for extravagance. Just how costly can these mushrooms be?
Really Expensive…
The most prized matsutaké are foraged domestically. And, of native Japanese fungi, those taken from the forests of Tamba, near Kyoto are considered by many to be the ultimate culinary experience. Market prices for matsutaké change daily, and a statement to this effect is commonly added to restaurant menus and on-line vendors.
Its nearing the end of the matsutaké season and not wanting to miss out on my yearly ritual of self-indulgence, I scoured department store food halls for the best "deal" I could find: 2 medium sized, close-capped, stocky fungi for only ¥12,500!!!

That's about $105 for a pair of mushrooms that weigh less than 4 ounces combined! No wonder just a few slivers are added to dishes at top restaurants where full course kaiseki meals command hundreds of dollars per person.
Steam-poaching to Extract Every Drop of Flavor
Considering the cost, it is not surprising that the Japanese have perfected ways of preparing these precious mushrooms to maximize their distinctive qualities: deep, spicy, woodsy perfume and a slight crunch. Although kinoko gohan (mushrooms-and-rice) is wonderful, my personal favorite is a dish known as dobin mushi.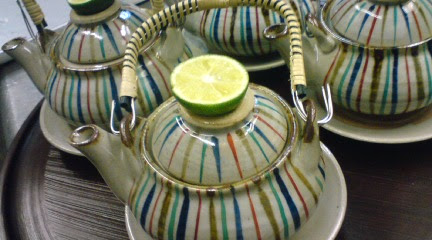 Dobin are special teapots in which the mushrooms are steam-poached. The pot is lined with umami-rich kombu (kelp), packed with torn mushrooms (irregular edges yield greater flavor than knife-sliced ones), drizzled with saké and sprinkled with salt. A variety of other ingredients such as chicken, shrimp, or fish and ginko nuts and mitsuba leaves can be added to make a more substantial dish.
Served piping hot, fresh from the steamer, carefully lift the lid of the teapot and add a squeeze of sudachi lime. Re-lid and pour the broth into the small saké-cup that sat upon the lid when the dish was first presented. Sip and savor: autumn at table.
When the broth has been finished, remove the lid and nibble – nay, relish – the extravagantly expensive slivers of matsutaké mushroom and other tidbits.
DOWNLOAD a recipe from my KITCHEN CULTURE page at A TASTE of CULTURE
November-December 2015
(click above to download a catalog)
3-Day Intensive Workshop
November 16, 17 & 19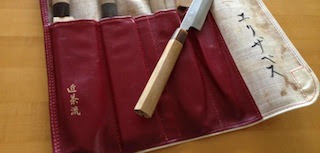 Osechi
Food for the (New Year) Holiday
On-Line WORKSHOPS
At two of my websites you'll find Workshop pages that feature fall mushrooms. Recipes can be downloaded from the various pages. ENJOY!!!
At KANSHAcooking you'll find instructions for making KINOKO GOHAN, a basic recipe for making mushrooms and rice.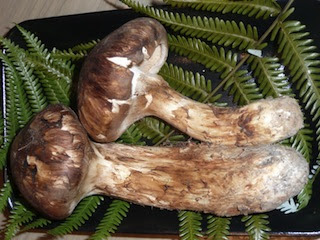 At WASHOKUcooking you'll find instructions for making a different kind of takikomi gohan (flavored rice), one that includes chicken and gobō (burdock root)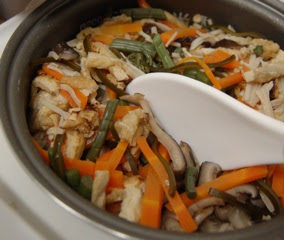 At KIBOcooking discover IBURIGAKKO smoke-dried daikon pickles to pair with any sort of takikomi flavored rice.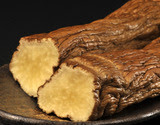 Stay connected.
I'm looking forward to your comments on the items I post to my
Facebook page!
I do hope you like it !