梅雨入り
Tsuyu iri "Entering the Rainy Season"
by Elizabeth Andoh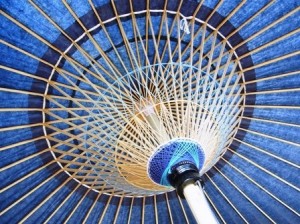 Most of Japan has been enveloped in record-breaking heat these past few days. Even Hokkaido hit 37 Celcius (98.6 Fahrenheit)! Its supposed to cool down by week's end, as most of the archipelago enters the rainy season.
Once tsuyu arrives in earnest the weather report will vary little for 6 weeks or so: some days the rain might be a light drizzle that manages to float up under umbrellas, while on other days, heavy downpours will create mud-splattering puddles – the kind that keeps the dry-cleaning industry busy. But most days it will be steady showers… and for me, a constant reminder of just how curly (spell that f-r-i-z-z-y) my hair is!
To cope with the relentless, high humidity during tsuyu Japanese households launch jimé–jimé taisaku or "anti-dampness campaigns." Makers of modern cleaning products bring out new, and improved (or so they say) items at this time of year – lots of moisture-absorbing silica gel and (musty, mildew) odor-absorbing charcoal in pellets and packets.
Old-fashioned strategies rely heavily upon the (non-culinary) power of vinegar (su) and green tea (ryokucha). Applied directly to various surfaces including tableware (ceramic, glass, cutlery), cutting boards, and cooking utensils (chopsticks, otoshi-buta dropped lids, rice paddles) both vinegar and green tea possess anti-bacterial, anti-microbal properties. Green tea rubbed on wooden surfaces is is especially effective in curbing mold-growth.
tsu yu tai saku
酢
su (vinegar)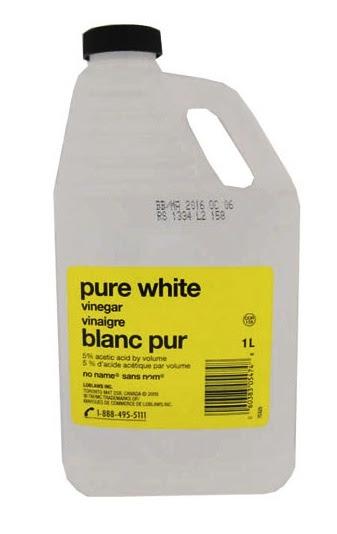 Fill a bowl or small tub with a solution of 7 parts pure vinegar (no additives) and 3 parts water. Soak problematic tems in the solution for at least 15 minutes and up to several hours. Drain, and allow items to drip-dry, naturally.
緑茶
ryokucha (green tea)
Use ready-to-fill tea bags or wrap loose tea leaves in cheesecloth to make packets.
Brew and enjoy as a beverage. Use the leaves (in their bag or cheesecloth) tosponge down wooden surfaces.
On-Line WORKSHOPS
At WASHOKUcooking you'll find a great way to use rice crackers that have gone soggy dispite your most diligent efforts to keep them crisp. Enjoy these Spicy Smashed-Sembei Sliders!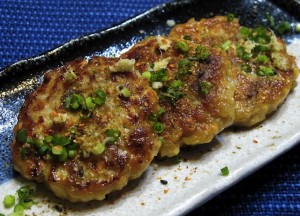 At KANSHAcooking you will find a tasty way to use the bits and pieces of kombu that accumulate after stock-making. The recipe I offer makes use of tongue-tingling sanshō pepper.
At my KIBOcooking site you'll find Taste of the Tohoku, a page that features local dishes. This summer edition offers information and a recipe for what is called DASHI in the local dialect. You'll discover its a refreshing salsa-like topping for noodles, rice or tōfu.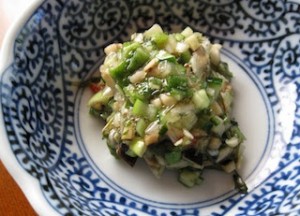 Born, raised and educated in America, Elizabeth Andoh has made Japan her home for more than four decades. A graduate of the University of Michigan (Ann Arbor), Andoh's formal culinary training was taken at the Yanagihara School of Classical Japanese Cuisine (Tokyo).
Andoh is the author of six books on Japanese cooking, including two IACP award-winners, An Ocean of Flavor (Morrow, 1988) and Washoku (Ten Speed, 2005). She was Gourmet's Japan correspondent for more than three decades and was a regular contributor to the New York Times travel section for many years. Andoh lectures internationally on Japanese food and culture and directs A Taste of Culture, a culinary program based in Tokyo, Japan.
Elizabeth Andoh's website, http://www.tasteofculture.com/