Lacquerware Marvel
Lacquer expert Simon Pilling describes Psyche 2013, a work by gifted young Japanese lacquer artist Gakuto SASAKI that invites the viewer to suspend preconceptions. At first sight the appearance is familiar – a high-grade, tooled leather box, with double zip fastening. Touch it, however, and it is immediately apparent that the eye has been deceived. There is no leather, tooling, canvas ribbon or metal zips. All is recreated in lacquer – an illusion drawing on the viewer's allusive preconceptions.
The Western equivalent artistic tradition can be seen in 'trompe-l'oeil' paintings (lit. deceive the eye) – a playfulness to intrigue and amuse. In Japanese lacquer arts there is a similarly rich tradition, dating back to at least the 18th-century, of using lacquer in replication of materials. The 19th-century artist Shibata Zeshin perfected such techniques. Sasaki-san is continuing this important tradition, bringing his work directly in line with contemporary values to question our current fascination with luxury goods.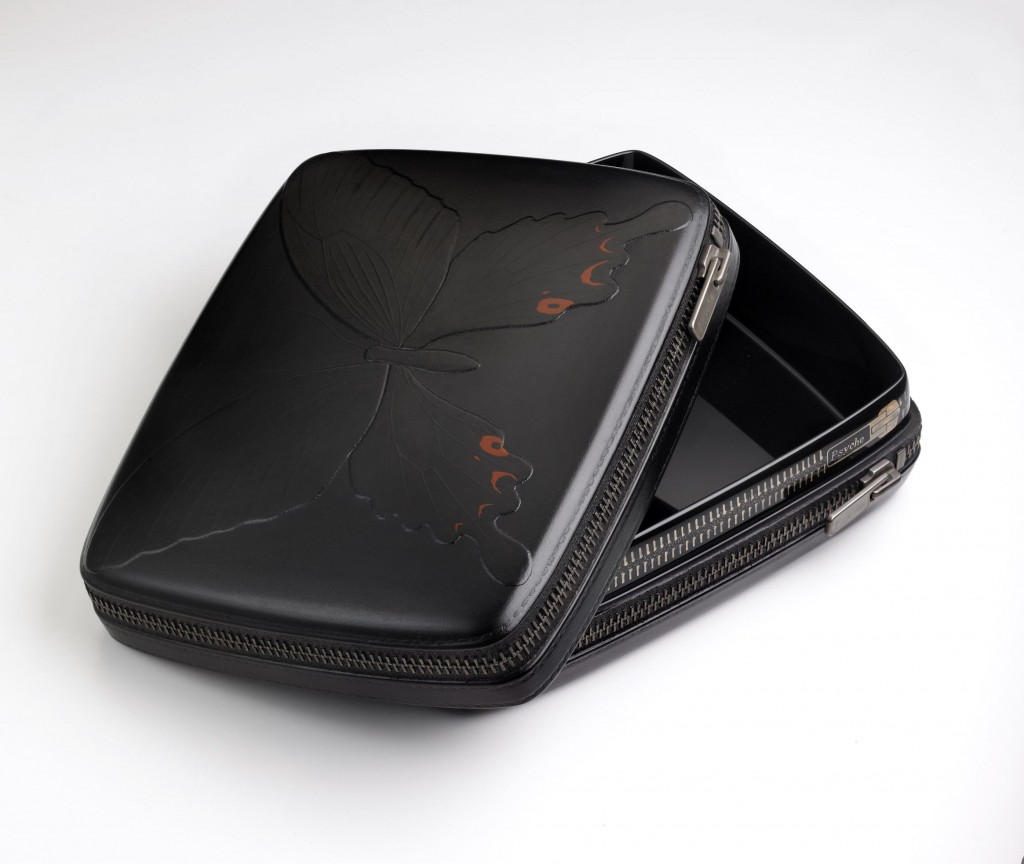 Size of piece: 23 x 20 x 8 cm
Technique: kanshitsu (dry lacquer), kawari-nuri, (innovative lacquer), maki-e, (sprinkled picture)
Simon Pilling, MA, RIBA, FRSA is a graduate of Sotheby's MA in East Asian Art and is based in London, UK. He is a member of the Asian Art in London group of dealers and specialises in 20th century and contemporary Japanese lacquer.
Simon Pilling East Asian Art & Interiors
PO Box 40062 London N6 6XB