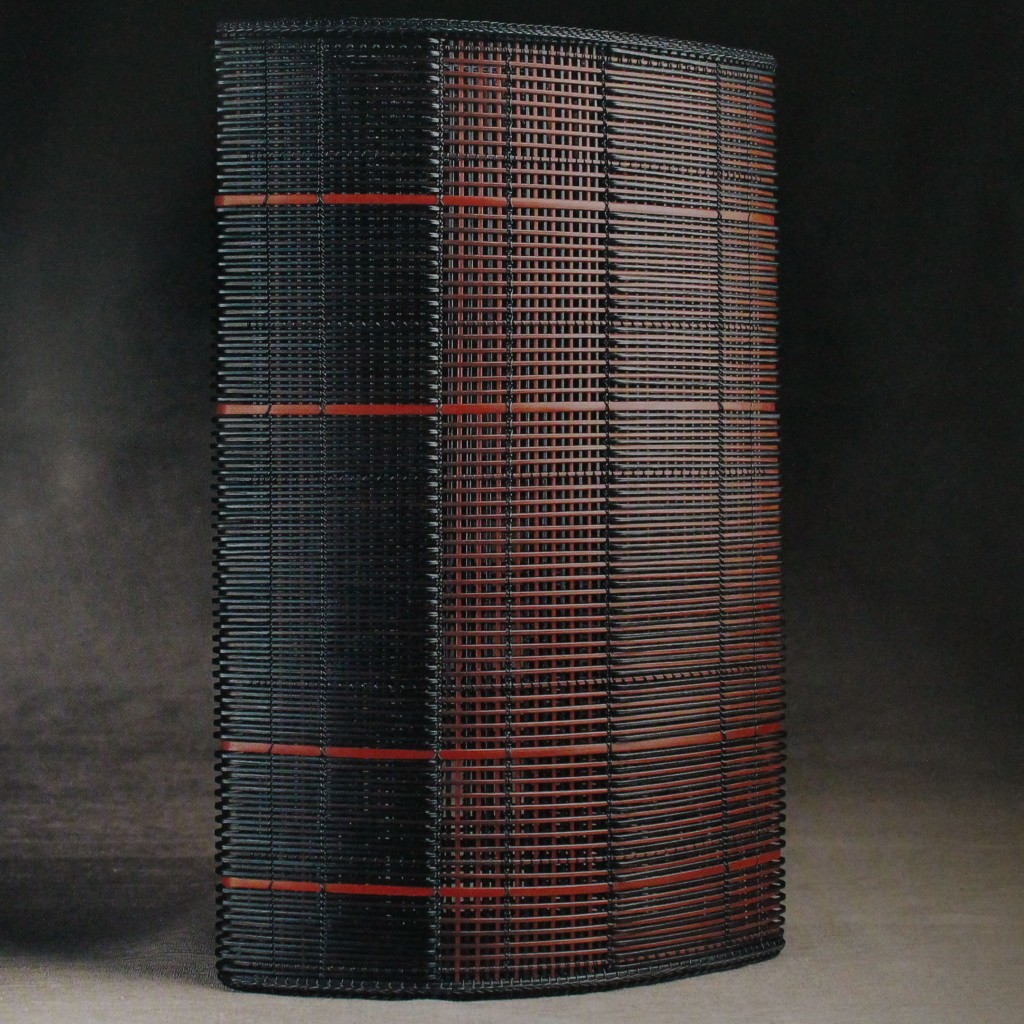 Renowned Japanese bamboo basket expert, Robert Coffland speaks about his long time colleague, Yako Hodo ………….
Yako Hodo was born in Niigata and in 1956, after completing vocational school where he learned the basics of working with bamboo, he was apprenticed at the age of sixteen to master basket maker Nakajima Hoso for four years. He moved to Tokyo in 1964 and spent a year studying with Nakamura Yukosai and another year with Bosa Shodo.
SKY SCRAPER, 1985
12 1/2" ×7" ×30" (32×18×76cm)
By 1968 he had won the Tokyo Govenor's Award at the Japan Industrial Craft Arts Exhibition. In 1973 he was admitted to Nitten for the first of three times. In the same year he moved to Saitama prefecture to became an independent artist. He crafted thousands of lampshades for years to make a living and continued to create one or two exhibition pieces a year. In 1978 he was admitted to the Modern Craft Arts Exhibition and became a member of the association. He became a judge of the Saitama Prefectural Exhibition, and he won the Saitama Prefecture Governor's Award in 1979. Group and private exhibitions followed. In 1995, he was admitted to the Japan Traditional Craft Arts Exhibition for the first time. The same year he won the Exceptional Technique Award from the Ministry of Labor. This year he became a full member of the Japan Craft Arts Association.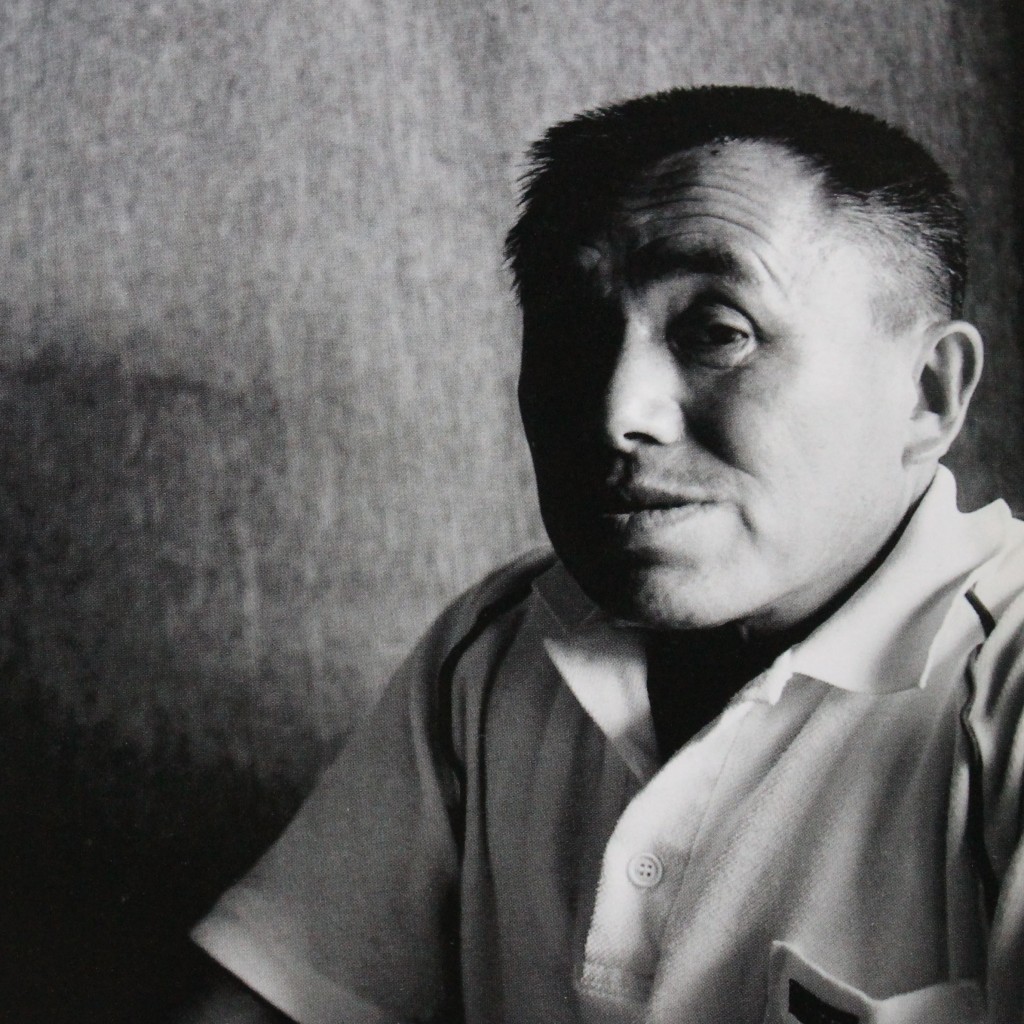 Yako explains his approach to working with bamboo: "When I make a basket, I draw rough sketches first to conceptualize the image I would like to capture. When I get a concrete vision of what I would like to make, I start to prepare the bamboo necessary to complete the piece. this preparation takes as much or more time than actual weaving time. Sometimes I had to make adjustments in the middle of weaving. When I have a hard time finding out what adjustments to make, I try listening to the bamboo and asking it what I should do. It is important to improve one's skills and techniques, but mental preparation and conceptualization are just as important. To see as many works of beauty as possible in order to nurture one's artistic sense is also important. The baskets I make reflect both function and dream."
Yako Hodo is represented by Tai Modern, a Santa Fe, New Miexico-based fine arts gallery dedicated to exhibiting and supporting contemporary art in a variety of media, with a particular focus on Japanese bamboo art and baskets.