Hands & Earth: Six Perspectives on Japanese Contemporary

Ceramics
Biographical information by Joan Mirviss and Trevor Menders
Now open at the Lowe Art Museum
Image courtesy of Sokyo Gallery
KINO SATOSHI (b. 1987)
Fascinated by the potential of fired porcelain to mimic stone when polished, Kino Satoshi chose to focus on porcelain when in art school in Kyoto. His sculptures resemble long, billowing ribbons of celadon-glazed porcelain. Instead of mold-casting, Kino first throws a spherical band on the wheel, after which he severs this tapered band into segments. Then, using the centrifugal force of the wheel, he manually transforms these thin, attenuated, sections into flowing works of art. After drying, Kino thoroughly sands the entire work prior to bisque firing. Lastly he applies translucent bluish-white (seihakuji) glaze with a compressor before firing in a reduction atmosphere.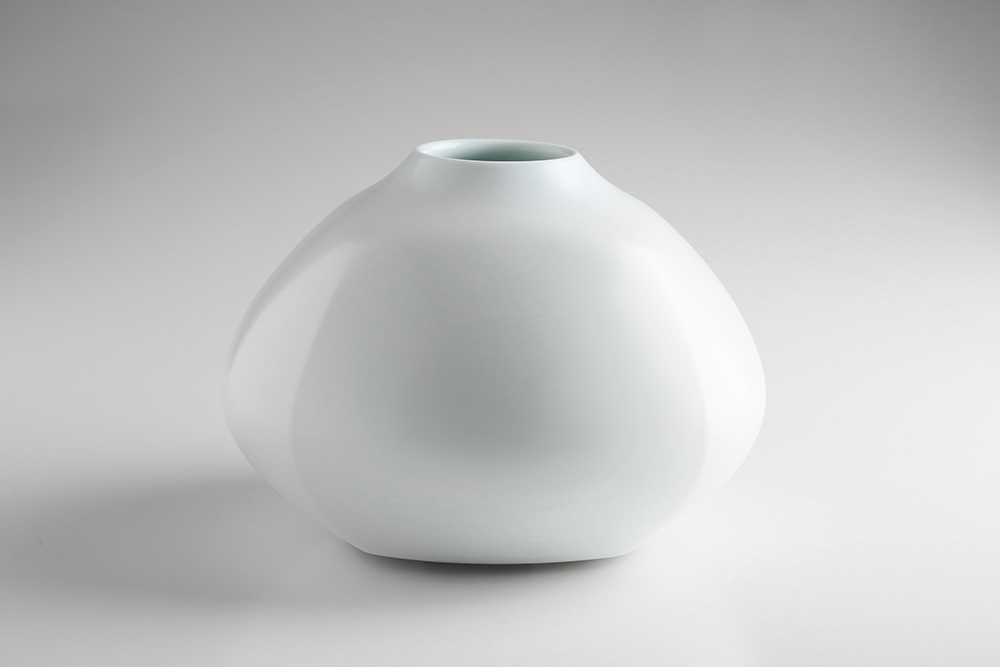 MAETA AKIHIRO (b. 1954)
Obsessed with the purity of white porcelain since youth and spurred on by its difficulties as a medium, MaetaAkihiro has maintained a singular pursuit of the "perfect" white porcelain throughout his career. Heavily influenced by Tomimoto Kenkichi, Maeta strives to create objects that read not just as clay pots, but also as artworks. While functionality has remained a concern, his focus has always been form and beauty. These two currents of thought in his practice combine to produce porcelain vessels which appear soft, gentle, and even moist from their interplay with light and shadow.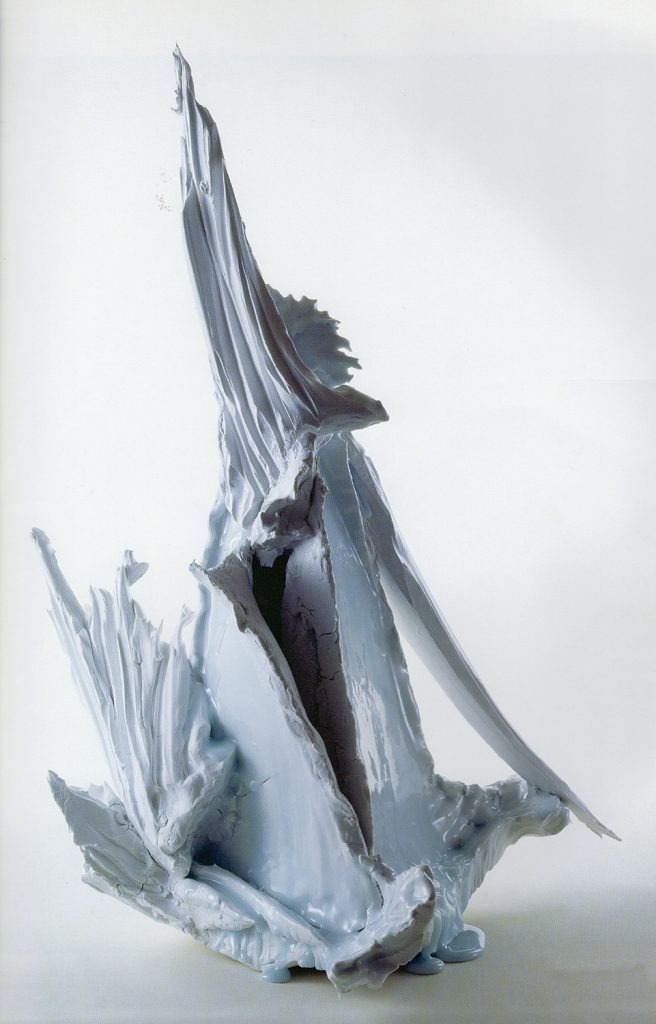 KATŌ TSUBUSA (b.1962)
Born into a line of potters that stretches back to the Momoyama Period (1573-1615), Katō Tsubusa only decided to pursue the family profession after travelling extensively in his youth. Upon graduating from the TajimiCity Ceramic Design Institute in 1979, he entered a commercial studio where he mixed clay and threw production ware. After only five years, Katō had built his own kiln and his career took off almost immediately. Working exclusively with New Zealand porcelain, he carves and manipulates his asymmetrical forms, creating sharp, jagged, and knife-edged sculptures with exposed unglazed protrusions dripping in translucent seihakuji(bluish-white) celadon glaze.
About Lowe Art Museum
The Lowe Art Museum (www.miami.edu/lowe) is located on the campus of the University of Miami at 1301 Stanford Drive, Coral Gables, Florida. With a permanent collection of more than 19,000 objects spanning 5,000 years of human creativity,
the Gallery hours
Tuesday–Saturday, 10 a.m. to 4 p.m. Sunday  noon to 4 p.m. Closed Mondays and University Holidays
Tel: 305-284-3535, www.lowe.miami.edu.