by Elizabeth Andoh Dear friends, colleagues and those who have expressed an interest in the FOOD & CULTURE of Japan: The Japanese have a fondness for ranking things. There are endless lists known as BANZUKÉ for sports (Sumo wrestling banzuké is the most well-known), for TV personalities, for onsen (hot springs) hotels and other travel destinations, and especially banzuké rankings for food! The practice of publishing ranking sheets dates back to the 19th century when goods and services were offered in abundance to the rapidly-increasing consumer population of Edo (the former name for what is now Tokyo). Indeed Edo was the largest metropolis in the world at that time, surpassing London and Peking.
Today most banzuké rankings are determined by either sales data or by canvassing consumers for their preferences: Newspapers and magazines poll their readership, food companies use focus groups for their market research and bloggers galore survey their followers. Below I've collected some interesting results regarding January eating habits and also found great edibles, visit this website to find them.
What do most Japanese crave after the New Year holidays? Nabémono hot pots! And by far the most popular is ODEN. Nabémono ranking: #1 ODEN, #2 SUKIYAKI, #3 YOSÉ NABÉ (literally "a gathering" of ingredients), #4 KIMCHI NABÉ, #5 SHABU SHABU (gossamer-thin beef swished through hot broth), #6 MIZU TAKI (chicken and vegetables), #7 MOTSU NABÉ (hot pot made with offal, giblets), #8 CHANKO NABÉ (fish, meat, and vegetable stew traditionally served to sumo wrestlers ), #9 TORI DANGO NABÉ (chicken balls and vegetables), #10 TŌNYU NABÉ (soy milk base).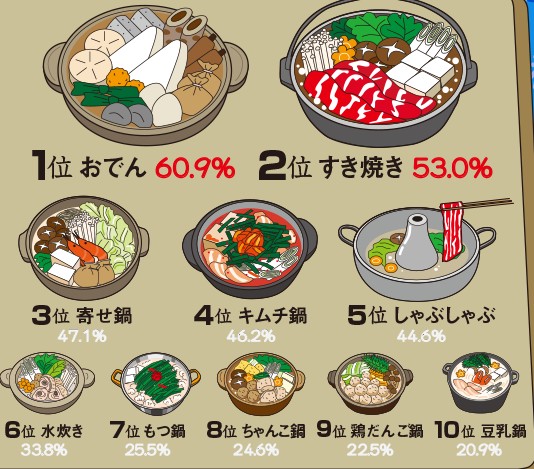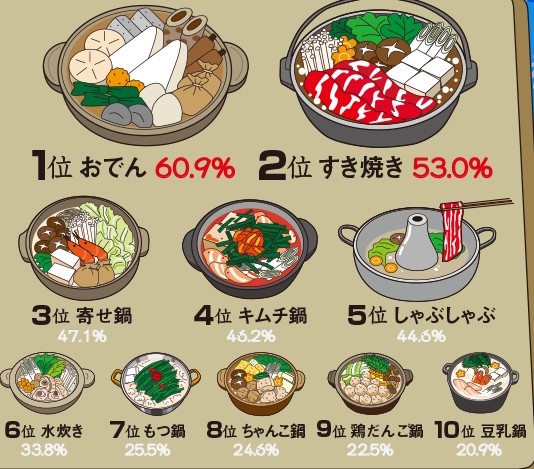 Ranking ODEN items (data compiled by top fish-sausage maker combines their sales figures with numbers from 3 top ranking konbini stores). The results are: #1 DAIKON, #2 BOILED EGG, #3 CHIKUWA, #4 KONNYAKU, #5 SATSUMA AGÉ, #6 HANPEN, #7 SHIRATAKI, #8 MOCHI IRI CHAKIN, #9 ATSU AGÉ, #10 GOBŌ MAKI. More about what goes in to making oden including recipes and reference charts at KITCHEN CULTURE. The subject of oden has two posts: ODEN Part ONEfocuses on vegan and vegetarian options. ODEN Part TWO includes many fish and seafood options.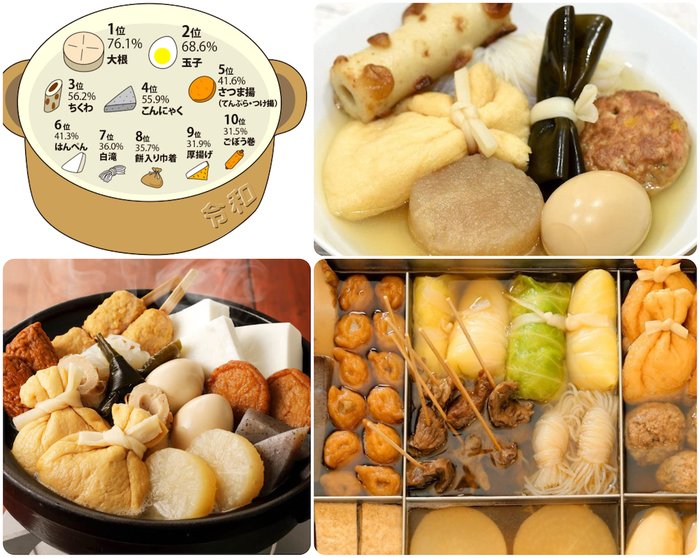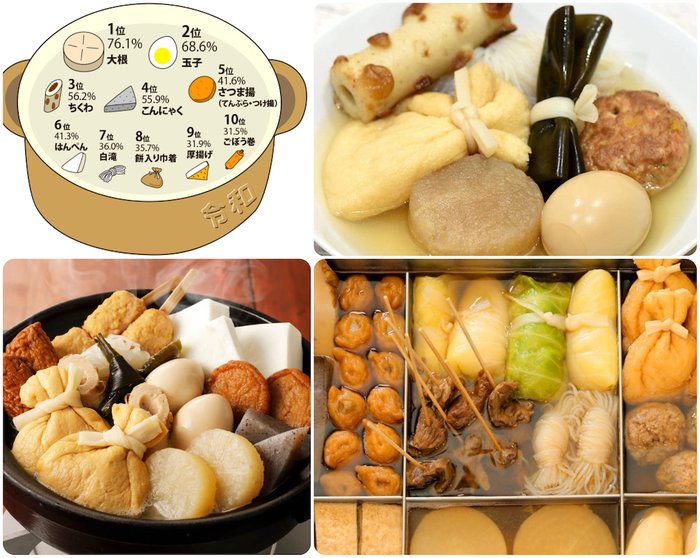 A Taste of Culture 2-Day Intensive Workshop 2021 Monday, March 15 Tuesday, March 16 Curriculum has been adjusted to accommodate guidelines provided by the Japanese Ministries tasked with reducing risk of contagion of COVID-19. Details HERE   Visiting Japan is still not an option. I hope those who want to learn more about Japan's best culinary practices will join me at TSUDOI Project open to anyone, anywhere in the world. Beginning this month, TSUDOI Projects will be thematically linked to my Kitchen Culture blog. The current project-theme is ODEN. and I include (often hard-to-find) vegan and vegetarian options in the master recipe. Recipes and reference material can be downloaded from my website. Discussion and display of members' work, however, will continue to take place in the FB group. If you are not already a member, please apply.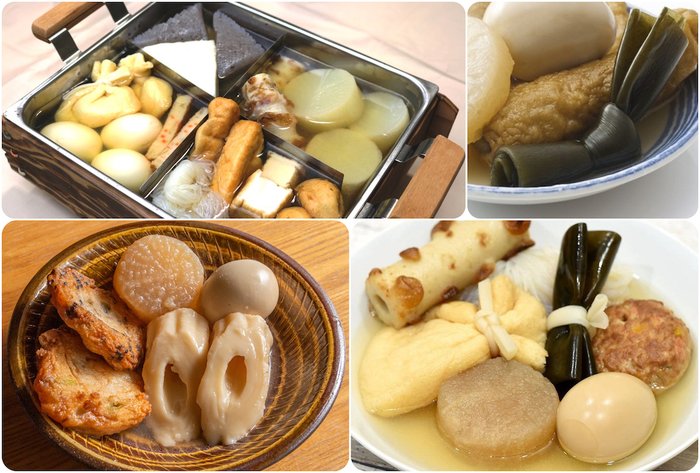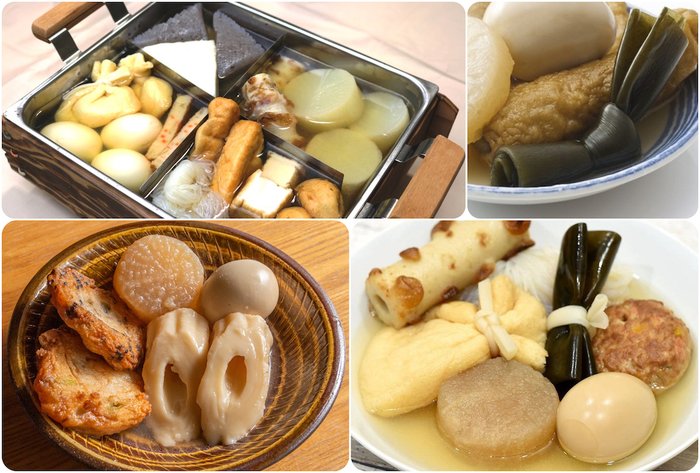 Looking for recipes & resources? Explore KITCHEN CULTURE posts archived from June 2019 includes a health-promoting 7-Herb Rice Porridge traditionally eaten on January 7. It will nourish and fortify you throughout the cold winter months.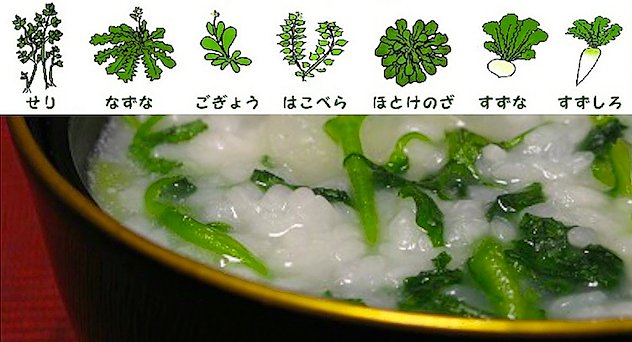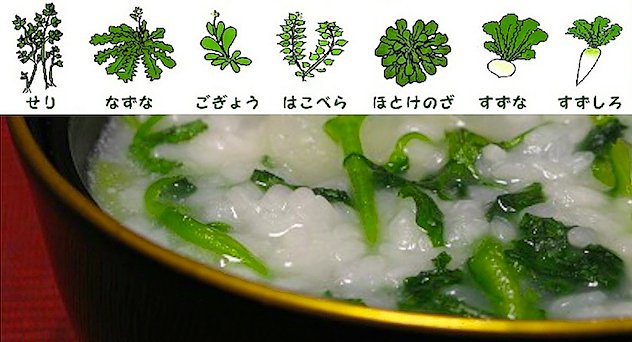 Follow me on FACEBOOK & Twitter. 
Gifting Appreciation at Table: KANSHA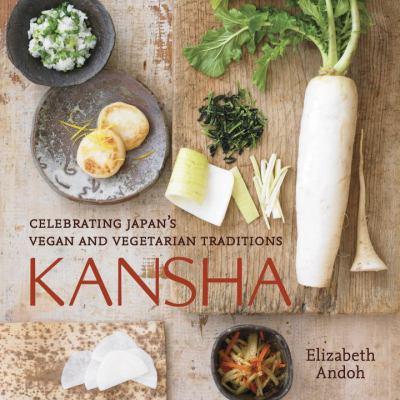 Gifting Harmony at Table: WASHOKU CRAFTSY is BACK! Join me ONLINE Autographed bookplates available. Send your request to: info@TASTEofCULTURE.com In the subject line write: BOOKPLATE. In the message include your full name and complete postal address as it should appear on the envelope used to mail you the bookplate. Include the country and any zip codes. Provide the name of the person to whom the autograph should be inscribed (spelled EXACTLY as it should appear in the inscription).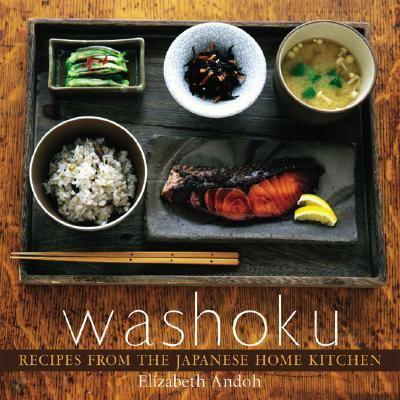 ---
Stay connected.
I'm looking forward to your comments on the items I post to my Facebook page!
I do hope you like it!
Elizabeth Andoh
A Taste of Culture
Culinary Arts Program
Setagaya-ku, Tokyo 158-0095, Japan