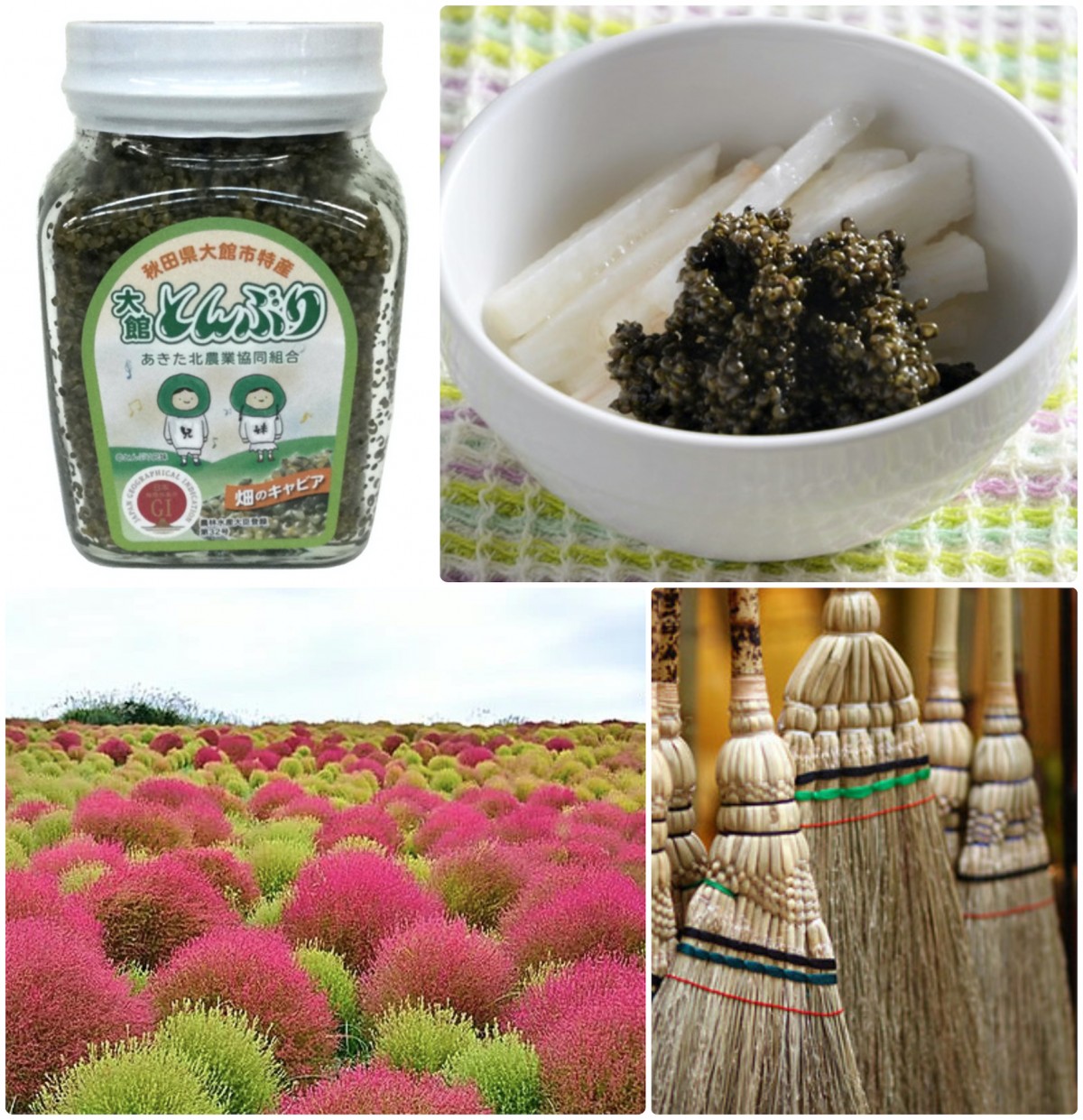 How are the three objects pictured above — a broom, a bright pink bush and a package of greenish-black seeds — related to each other? The answer: all are TONBURI also known as hōki-gusa (literally "broom plant"). The scientific name is Kochia scoparia / Bassia scoparia.
Considered an unwelcome weed in many parts of the world, in Japan the plant has been cultivated since the Heian Period (794-1185 AD). Mature branches are made into brooms while the young seeds are rendered edible by drying, boiling and soaking to reduce their high levels of oxalates, alkaloids and nitrates (potentially toxic if consumed in large amounts). On the positive side, tonburi is rich in beta carotene, iron and Vitamin K.
Because of its black-green color and texture, tonburi is called hataké no kyabia ("caviar of the field"). Akita prefecture in the Tohoku produces most of Japan's commercial crop.This unusual food is used mostly as a garnish.
Visit my KITCHEN CULTURE Blog to learn about tonburi. and, if you can source some (many Japanese groceries outside Japan sell toburi ) try your hand at cooking with it: Kitchen Culture Cooking Club
---
Stay connected.
I'm looking forward to your comments on the items I post to my Facebook page!
Follow me on Twitter!
I do hope you like it!
Elizabeth Andoh A Taste of Culture Culinary Arts Program Setagaya-ku, Tokyo 158-0095, Japan