NUNO Textile Design Studio presents "suke suke" fabrics,  by weaving sliced strips of metal with conventional yarns to create a shimmery mirage.
Japanese Weavers have traditionally used metallic foils in brocade obi sashes and other formal wear. Thin sheets of gold and silver were affixed to washi handmade paper with sulphur or lacquer, then cut into lomg slender threads or 'slit yarns'. In recent years, the processing of synthetic film slit yarns has developed tremendously thanks to the rapid growth of the audio-and video-tape industries, however, today's textile applications owe much to the inspiration of pioneer fabric creator Jun'ichi Arai.
NUNO applied these new film technologies to the production of suke suke fabrics. NUNO's sheer slit yarns are made by plating thin sheets of polyester and nylon with aluminium, titanium, and other metals. The fabrics woven from these slit yarns have the mysterious optical qualities of a shimmery mirage.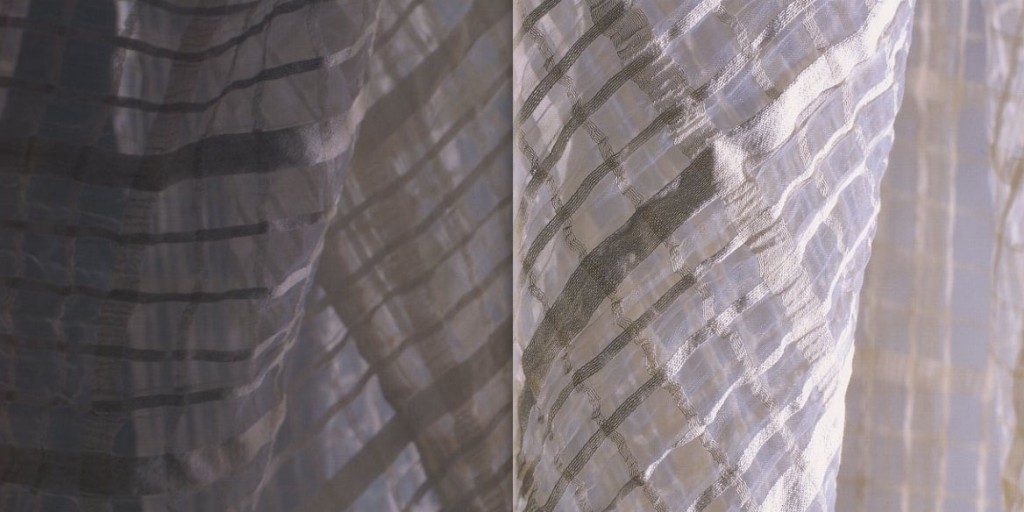 Trellis
cotton, nylon
slit yarn 1993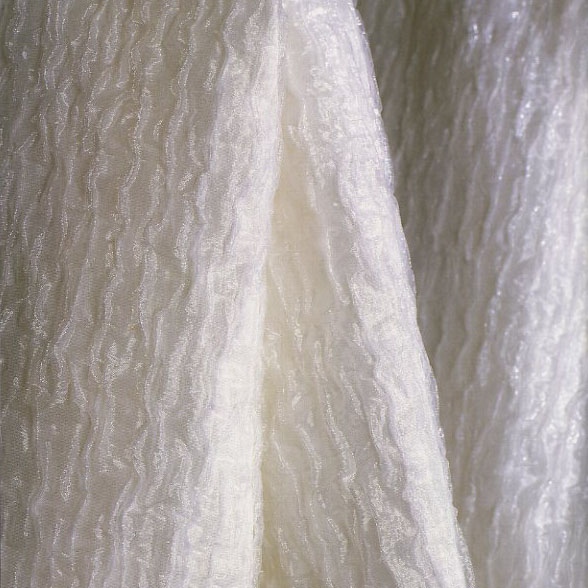 Mist
backing: polyurethane, cotton; overlay: nylon
slit yarn 1987
Mica
polyester
slit yarn 1995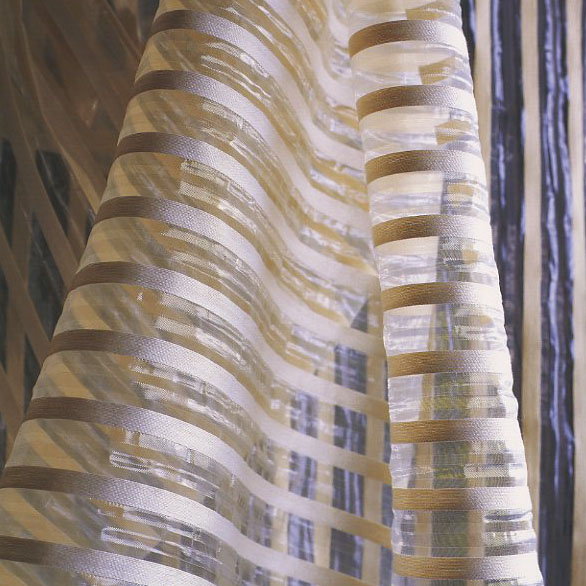 Beanpole
cotton, nylon, polyester
slit yarn 1988