by Mora Chartrand, the Foodies' Foodie
Wappado, a haven for those who yearn for a meal that expresses the terroir of the northern Kyoto countryside.
Ōhara, a sleepy, agricultural hamlet just outside of Kyoto, is best known to visitors as the home of Jakko-in and Sanzenin temples, among others. It's hard to match the rural beauty of this area, especially in the autumn. Ōhara is also well known for its fields of red shiso (赤ジソ) that is used for coloring and flavoring many dishes, including umeboshi plums and a variety of pickles for which Ōhara and Kyoto are famous.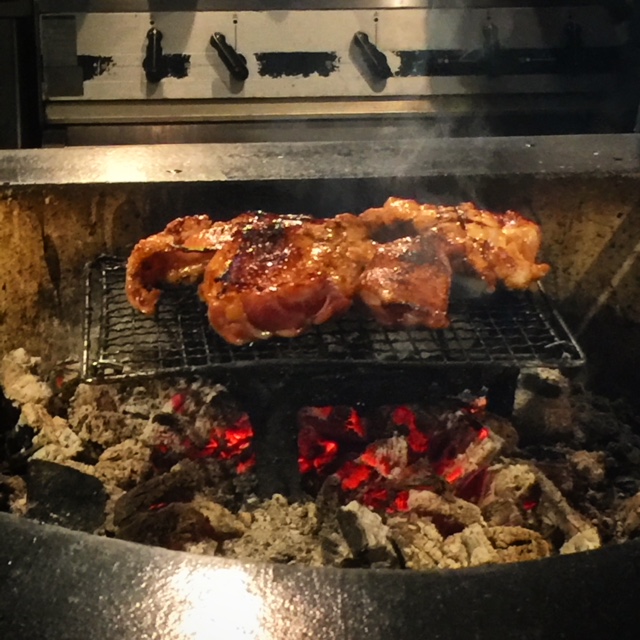 Yet mention Ōhara and the first vision that leaps to my mind is Wappado, a small, family-run, organic restaurant nestled in an old farmhouse minka. Chef Satoshi HOSOE and his wife Kayo have been serving lunchtime-only meals for about 10 years. Hosoe-san is originally from Gifu and Kayo was raised a few hundred feet from Wappado, and the restaurant is decorated with homespun, natural-dyed and woven works from Kayo's parents' workshop, Ohara Kobo. Almost all the fresh vegetables and fruits are from their own property located in around the corner.  And if not, they are sourced from nearby farmers. Meats as well, be they local chickens or wild boar, come from a very short distance away.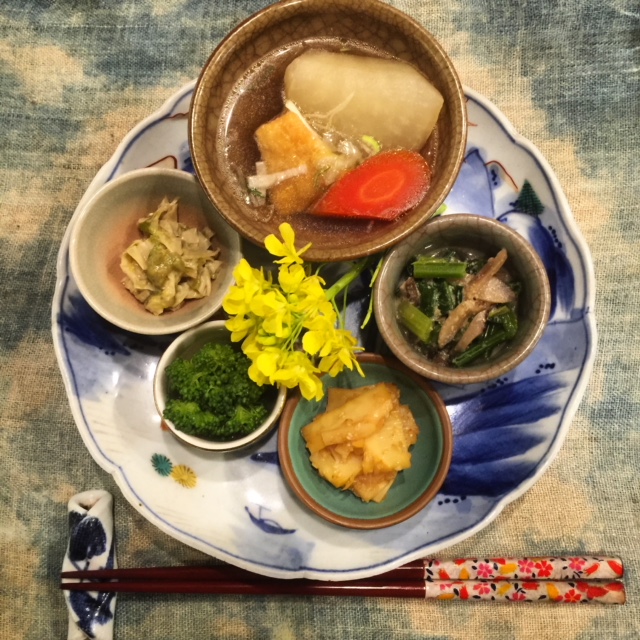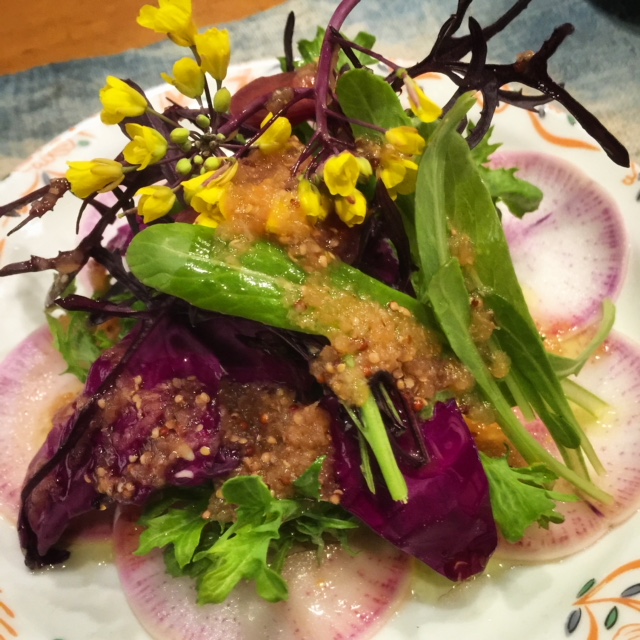 A day in the life of Chef Hosoe: Up at 6am to work the fields for 2 hours, return home for breakfast; open Wappado's kitchen at 9am. Spend the morning prepping and cooking on his wood-fired grill, serve lunch from noon till 2:30pm. Back to the field for more work until dinnertime. Early Sunday morning Hosoe-san sells his produce at the local farmers market. He loves his job "because it's so stress-free."  Others might disagree but Hosoe-san has found a bit of heaven in Ohara.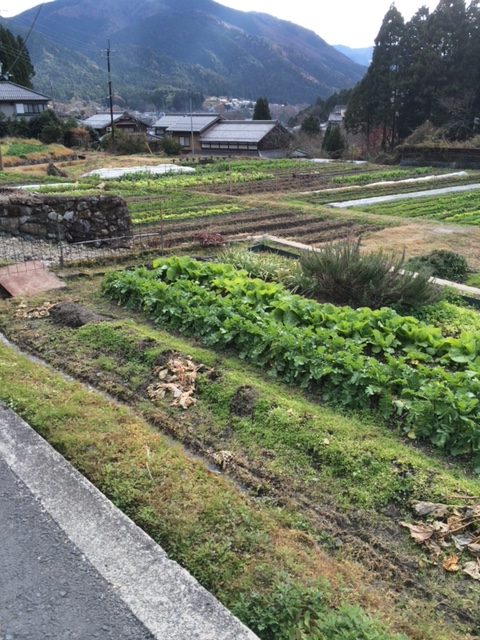 The lunch menu is prix fixe, with three different sizes available. The mid-size offering is a good choice with its seven courses featuring a wide variety of vegetables. The amounts are just right so that you are satisfied but never full. Course one is my favorite because it offers a mini-buffet of cooked vegetables that arrive in five different small bowls. The colors and shapes are tantalizing and belie the balanced and nuanced flavors that await. Other courses may include a vegetable gratin; a leaf lettuce salad; crisp-crust vegetable pizza; charcoal-grilled chicken or boar with vegetable sides; rice course with pickles; and lastly, a tiny frozen crème brûlée served with house-roasted coffee.  Lunch at Wappado leaves you feeling refreshed and nourished, knowing that the food you enjoyed was as clean and organic as you can find.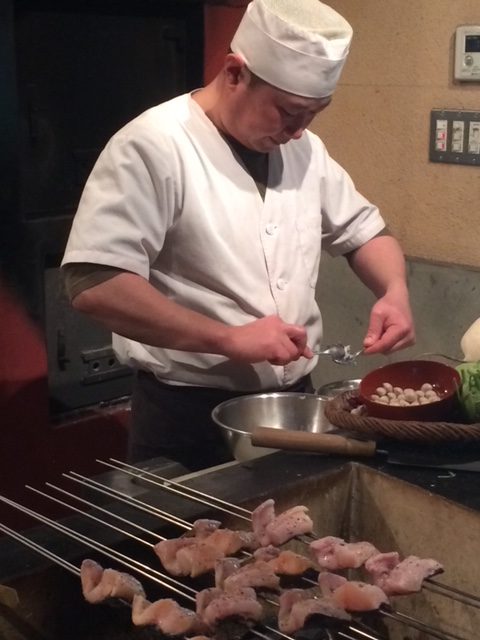 Due to the small size of Wappado, reservations are a must. Plan well ahead – several weeks at a minimum, perhaps months during spring and autumn – for a very special home-style experience in a farmhouse at the edge of Kyoto.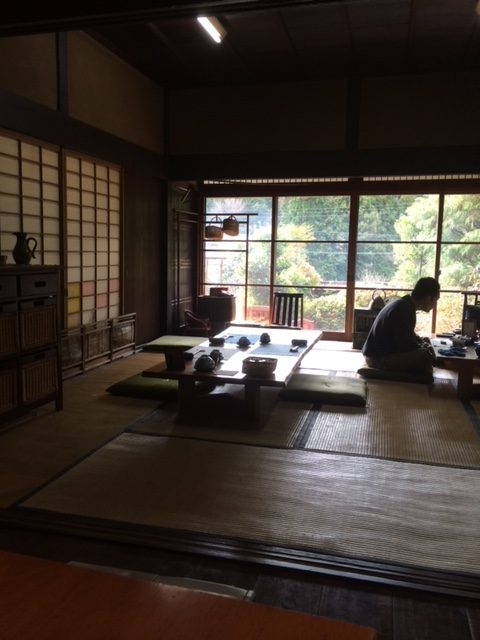 ---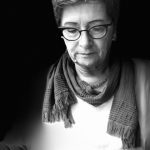 Mora Chartrand was first introduced to Japan as a teen during a family vacation. Exposure to a culture in such contrast to her own was the genesis of her love affair with Japan for more than 45 years. Through countless yearly travels to Japan, she has delved into many of the arts and crafts, from classic to contemporary, and developed a passion for ceramics and textiles, as well as Japanese cuisine and cooking. Her passion for the culture and people of Japan has been an integral part of her life. Mora lives with her wife Linda in Portland, Oregon.