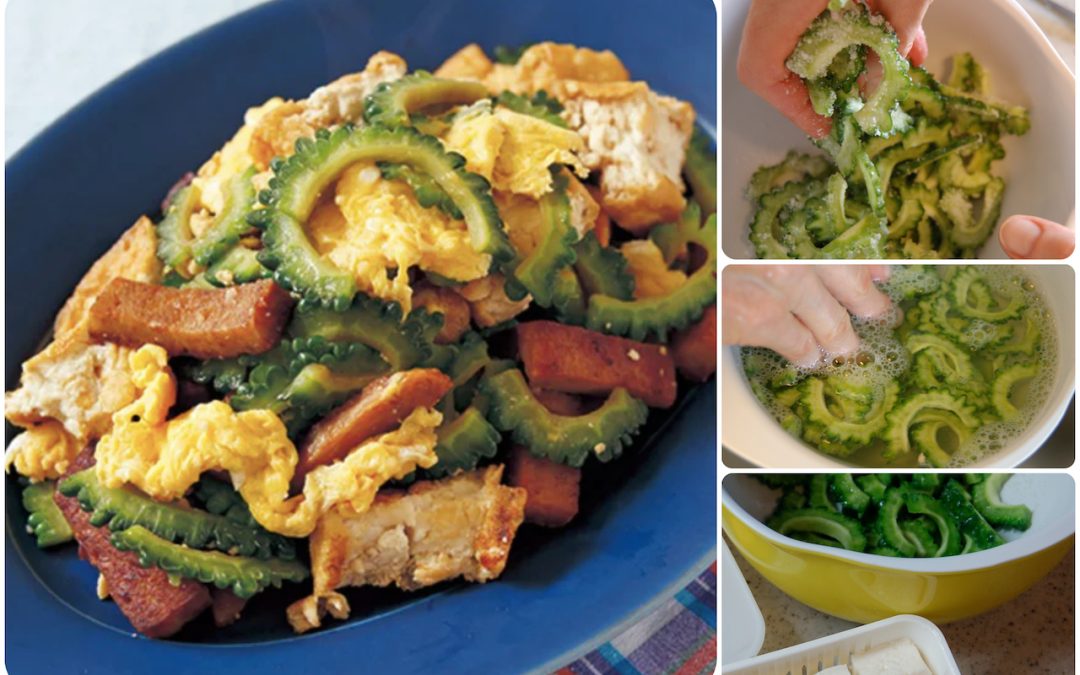 NHK (Nippon Hōsō Kyōkai), Japan's national broadcasting system produces and transmits television and radio shows of all sorts. One of their longest-running programs is a soap-opera like drama shown in 15-minute segments on weekday mornings. Each novella story unfolds over several months' time. Known affectionately as Asa Dora (Morning Drama) it is often the vehicle for stardom in the entertainment industry and a driving force in creating fashion and food trends.
The current asa dora, Chimu Don Don (an expression of excitement in the Okinawan dialect) has re-kindled an interest in Okinawa's soul food. There is a flurry of attention on social media channels being given to champuru (hodgepodge stir-fry), andagi (doughnuts) and soki soba (despite the name, these are wheat noodles similar to udon).
All last week my Tokyo neighborhood supermarket was offering a special asa dora meal kit: goya, pork belly, extra firm tōfu, round yellow onions, and eggs for making champuru. Take a look at my Kitchen Culture blog for my rendition of Okinawa's signature dish. If you've never cooked with goya before, this is a great introduction. My recipe includes an illustrated guide to prepping the vegetable to minimize its bitterness.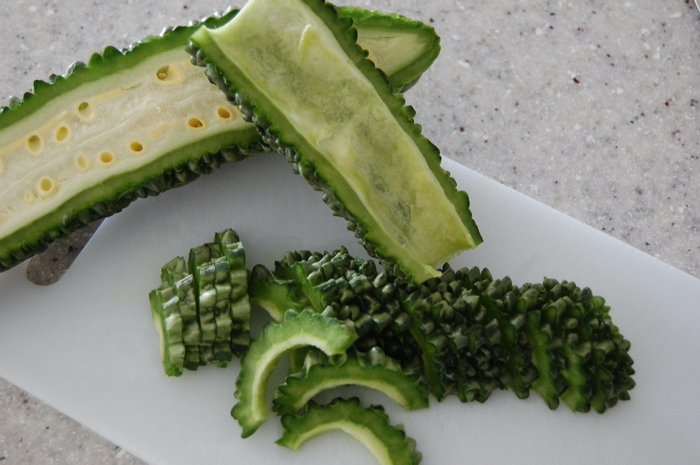 Then visit Kitchen Culture Cooking Club for Project: CHAMPURU where you'll find lots of variations including one with ofu (dried wheat gluten) and instructions on how to cook with this ingredient.
---
Stay connected.
I'm looking forward to your comments on the items I post to my Facebook page!
Follow me on Twitter!
I do hope you like it!
Elizabeth Andoh A Taste of Culture Culinary Arts Program Setagaya-ku, Tokyo 158-0095, Japan