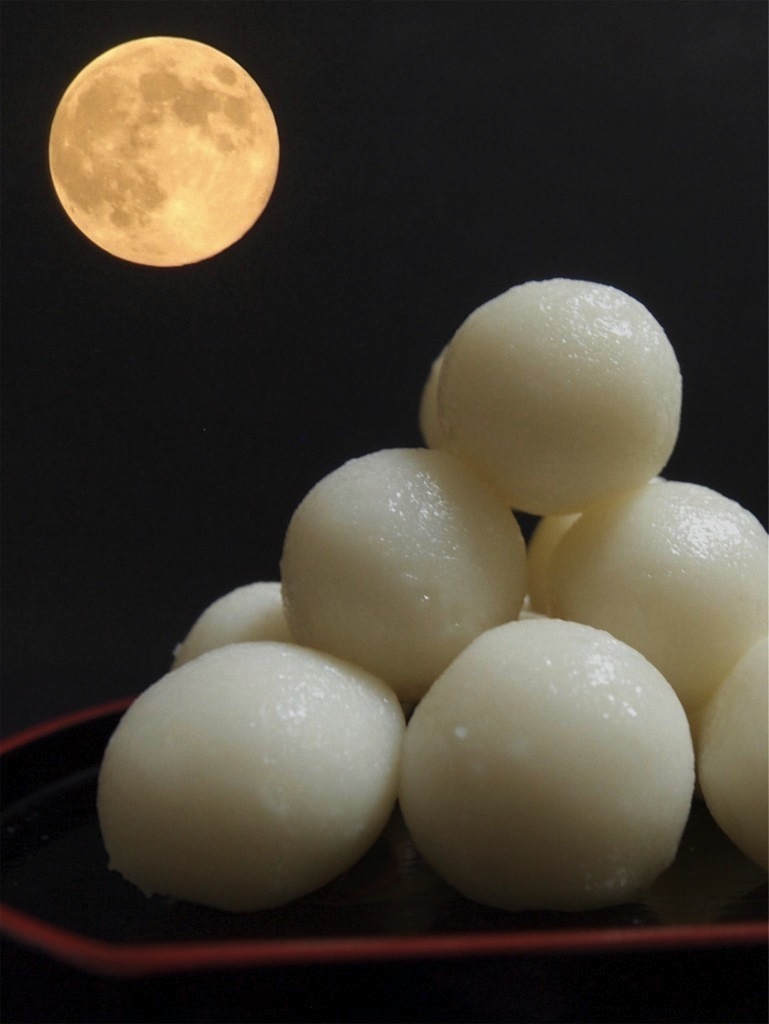 Though the moon waxes and wanes every month, chūshū no meigetsu, literally "moon of the middle autumnal month," is considered special. Perhaps because it coincides with harvesting — indeed in many cultures it is referred to as the Harvest Moon. This year (2022), the Harvest Moon falls on September 10.
Eating tsukimi dango (chewy rice dumplings) is among the customs and rituals associated with moon viewing in Japan. If you'd like to follow suit and enjoy tsukimi dango wherever you may be, you'll find a recipe for making them in the September Kitchen Culture blog post. I've included a choice of several topping (pictured below is zunda crushed édamamé).
Over the years I've had lots of questions about rice flour, the all-important (but often cause-for-confusion) ingredient in making tsukimi dango. This month's Kitchen Culture Cooking Club features PROJECT Rice Flour to encourage you to try your hand at making moon-viewing dumplings and other Japanese snacks and sweets that call for rice flour. I've created a downloadable Guide to Rice Flours that can help you navigate the many options when shopping.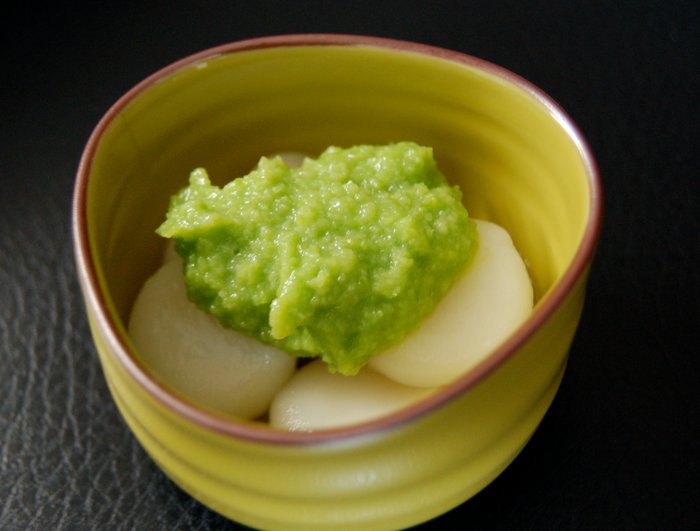 ---
Stay connected.
I'm looking forward to your comments on the items I post to my Facebook page!
Follow me on Twitter!
I do hope you like it!
Elizabeth Andoh A Taste of Culture Culinary Arts Program Setagaya-ku, Tokyo 158-0095, Japan