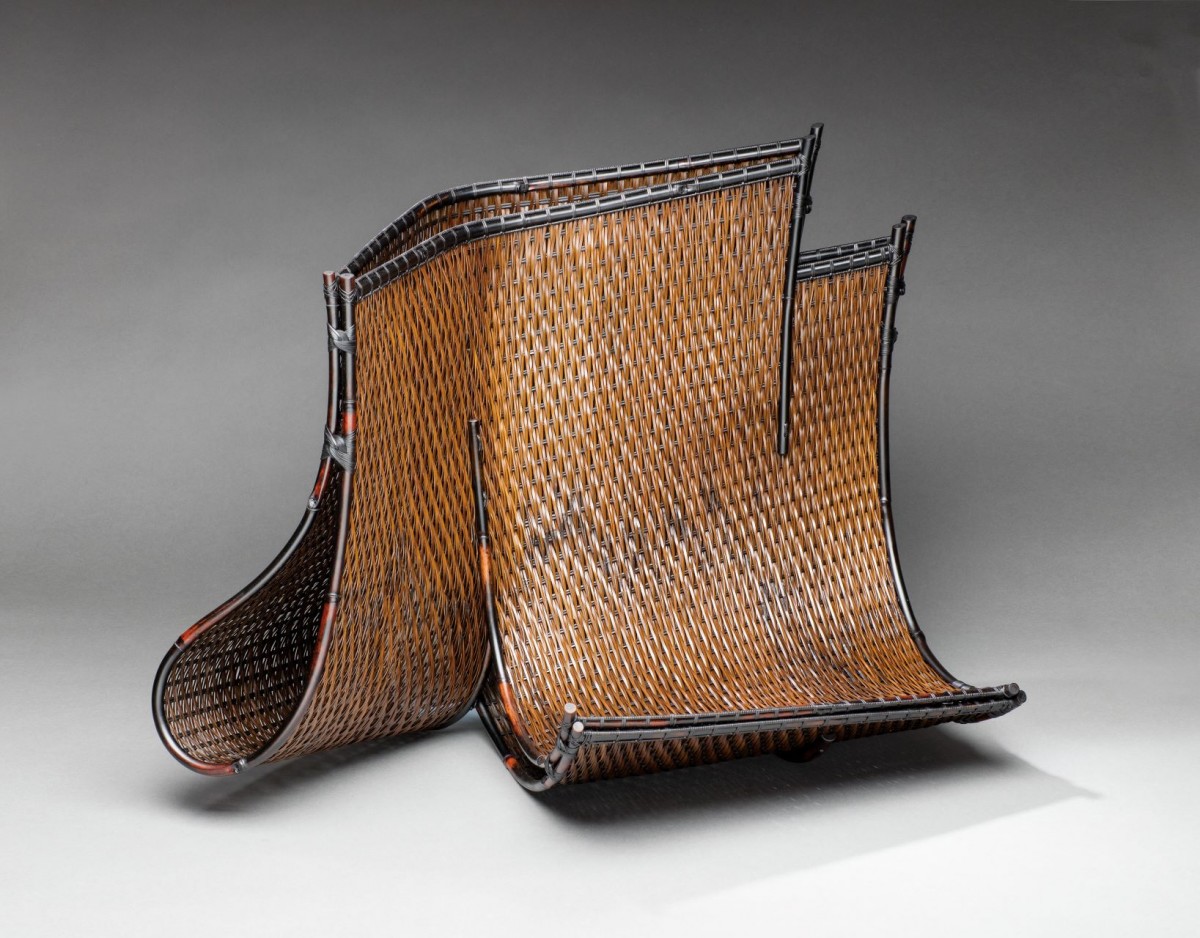 This solo exhibition commemorates Honma Hideaki's 35th year as an artist. Born in 1959, Honma is his generation's leading sculptor in bamboo art.
Honma Hideaki's uncle, the pioneering bamboo artist Honma Kazuaki, had no children, so he adopted Hideaki (who loved to draw and work with his hands) as his son, student, and heir to the family's bamboo business. The family business was booming at the time, so Honma did not go through a traditional apprenticeship but was immediately put to work harvesting bamboo and preparing material for older employees. Honma now considers himself fortunate not to have undergone formal training before he started creating works of his own because it freed him from the traditional thinking process around how bamboo art is "supposed" to be made.
See the full article and gallery information on Tai Modern's website.