Ceramic Artist:  FUKAMI Sueharu, large celedon porcelain sculpture
深見陶治作、青磁の彫刻
ニュース: 伝統工芸再生コンテストー7月6日 オンラインアワードセレモニー
News: Traditional Craft Revitalization Contest-July 6th On-line Awards Ceremony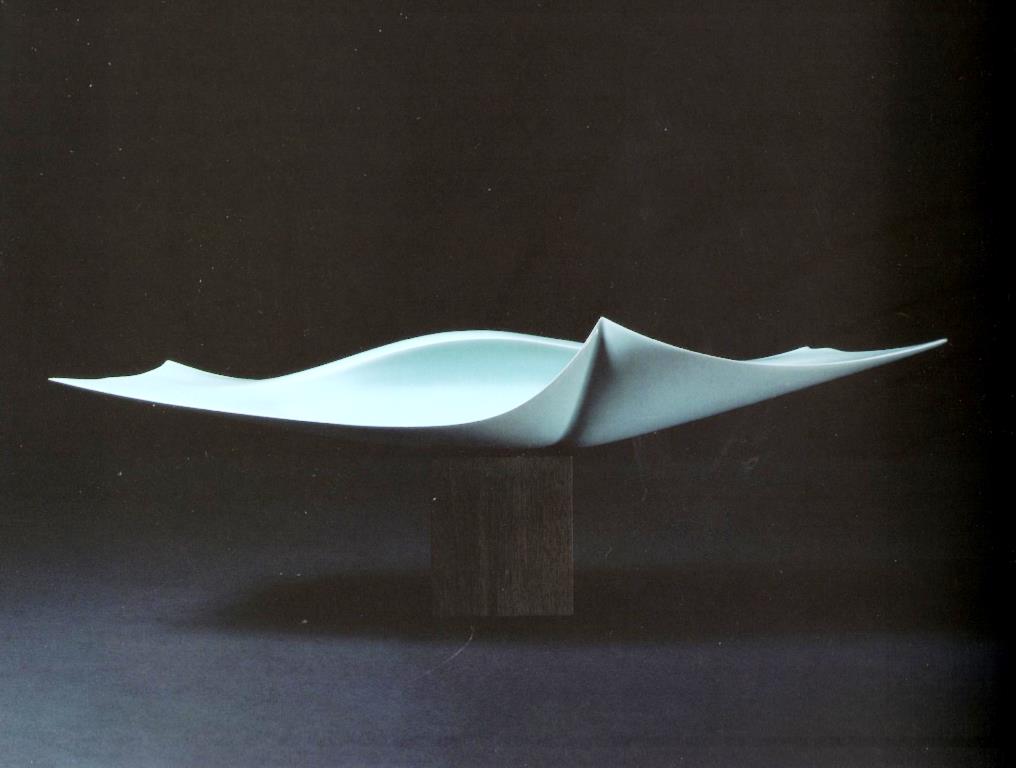 ---
Ceramic Artist: KOHYAMA Yasuhisa, Shigaraki stoneware vase
神山易久作、信楽焼、
---
Architect: Keiji Ashizawa Design, mountain retreat home
芦沢啓治建築設計事務所:山の別荘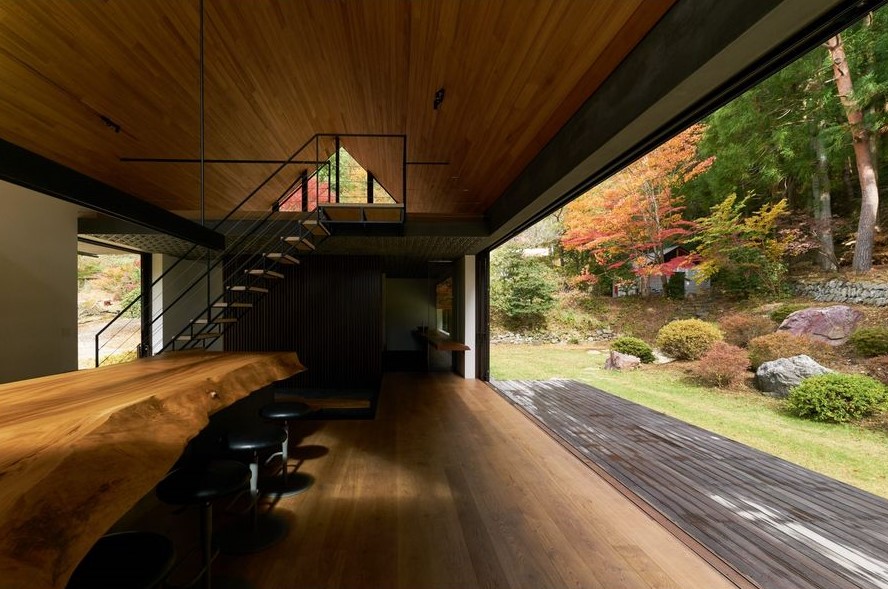 ---
Made in Kyoto's Nishijin district, this Kimono Obi (sash) is one of the great craft treasures of Japan. Gold leaf is first affixed to natural washi paper which is then sliced into narrow strips and woven into silk.
西陣帯:金箔、和紙と絹織り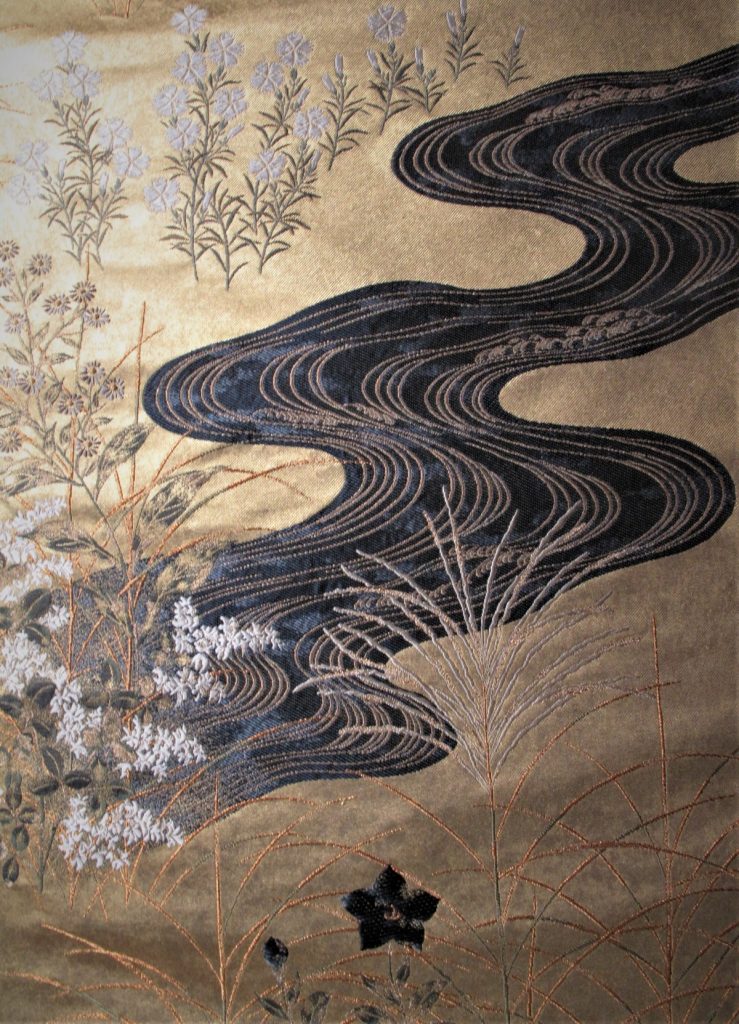 ---
Garden of Renge-ji Temple in Northeastern Kyoto.
蓮華寺、京都
---
A tea bowl by one of Japan's great interpreters of the rarefied Shino style, ARIMOTO Kuugen. Though it may be contemporary looking to the western eye, this style originated in the late 1500's.
Tea bowl by
志野焼抹茶茶碗。有本空玄作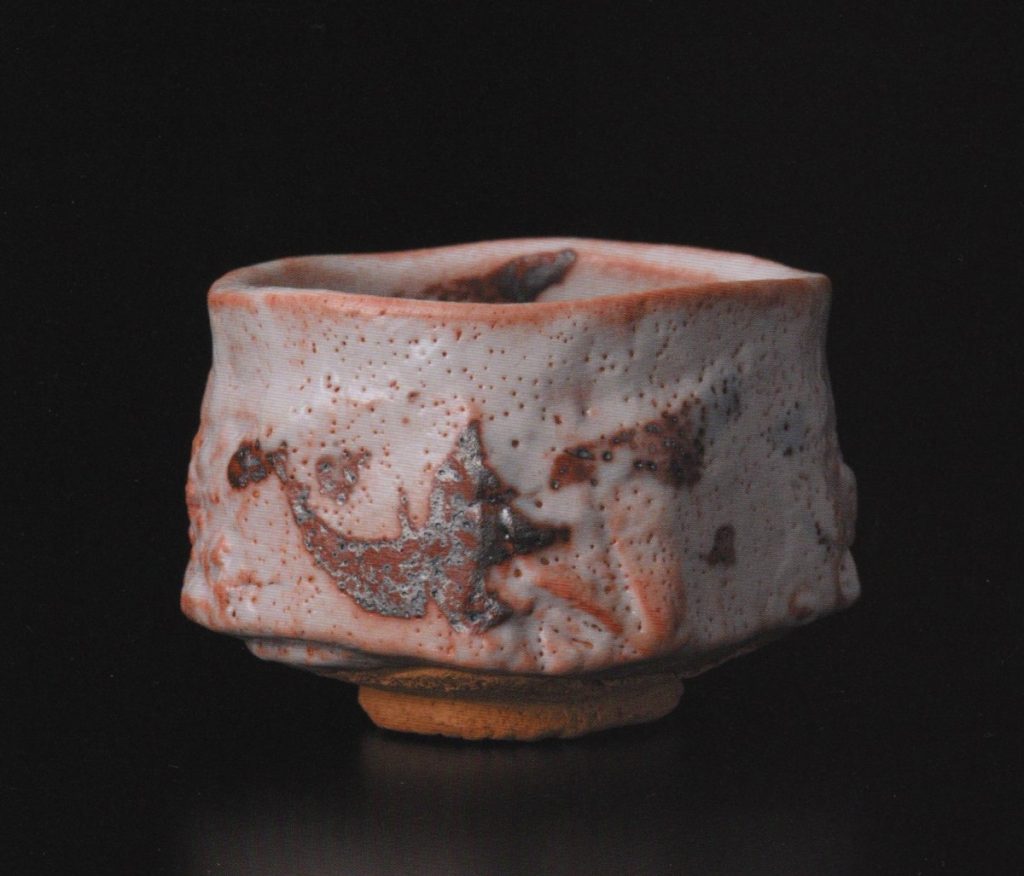 A Grey Shino tea bowl by Hiroshima-based ARIMOTO Kuugen. Shino only requires 3 things: rare white mogusa clay, feldspar for the glaze and a very long, slow firing and cooling. Until age 28, Arimoto was a systems engineer with no interest at all in ceramics. Then one day he saw a Shino bowl and dedicated his energies to mastering this very difficult ceramic form ever since.
ネズミ志野焼抹茶茶碗。広島の有本空玄作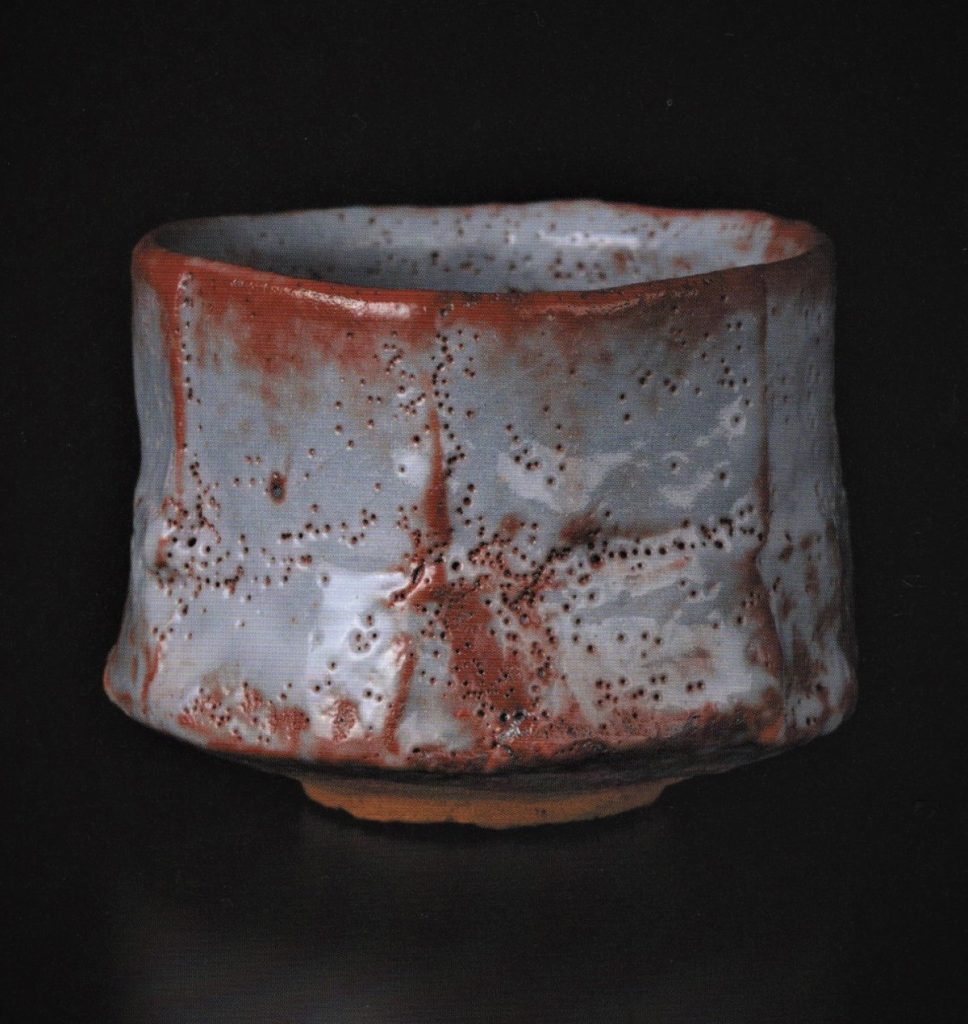 ---
A theatrical costume (pineapple fiber) for Japan's ancient Noh Theater, by world-renowned textile artist, FUKUMOTO Shihoko. Fukumoto's medium is Japanese all-natural indigo dye, an ancient, laborious process requiring scores of repeated dyeing to achieve subtle gradations of color.
藍染能装束、福本しほこ作