Japanese Dolls as Fine Art: The figure depicted is a townsman of the pre-modern period attending a local neighborhood Shinto festival.
Stunning realism is seen in the facial expression and natural body posture. Pay close attention to the detail of the hands.
Artist: HORIBE Shinko
日本人形、堀部信子作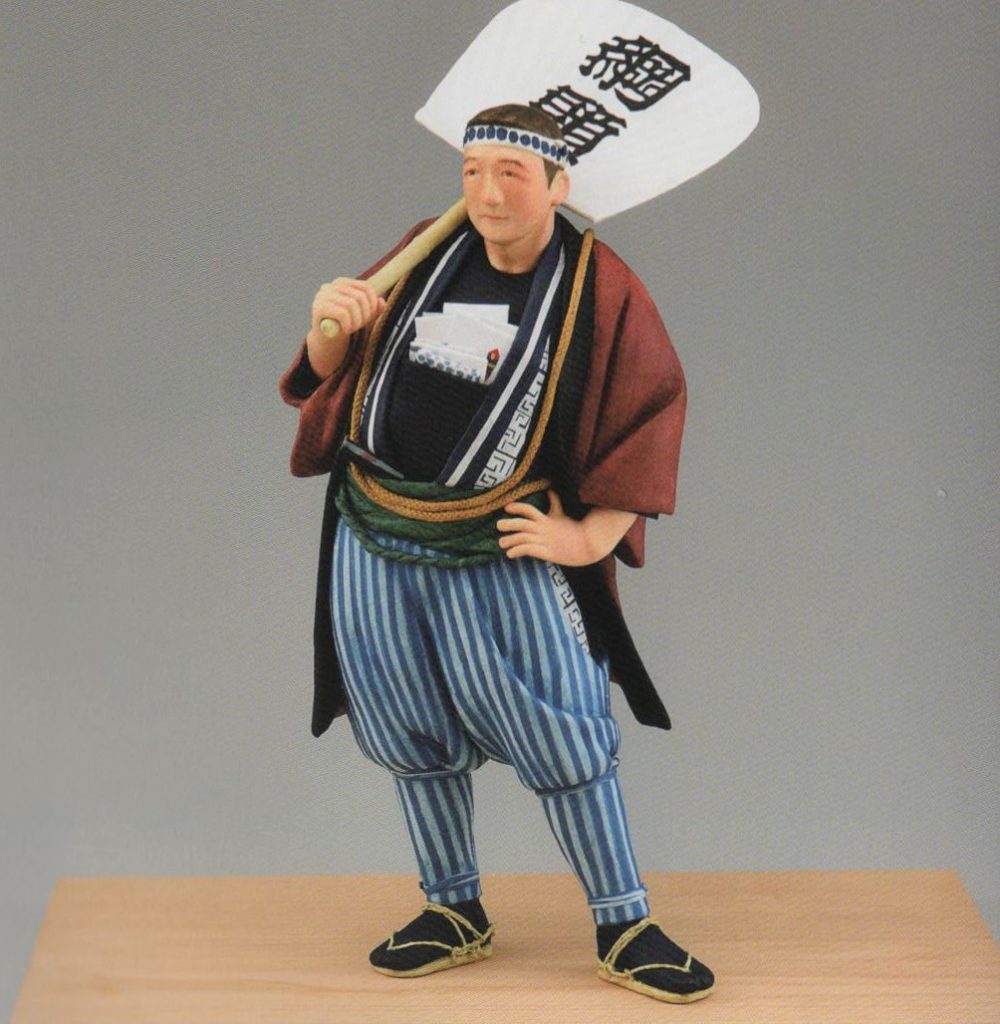 ---
Tokyo-based Nuno Textiles is one of the world's leading textile designers. Led by SUDO Reiko, they combine traditional Japanese methodology with
cutting edge technology, resulting in works of beauty, originality and variety. Known internationally in the textile community, Nuno remains one of Japan's best
kept secrets. The following article shows just of few of their many outstanding works.
Nuno Textiles
https://japanlivingarts.com/nuno/
---
Shisendo, Hall of the Poet Hermits, is the former retirement villa of an early 17th century intellectual located in the eastern hills of Kyoto. Sit far back from the veranda and view this classic scroll garden from the position that it was designed to be seen. The posts and eaves create a frame which, like the lens of a camera, intensifies our view.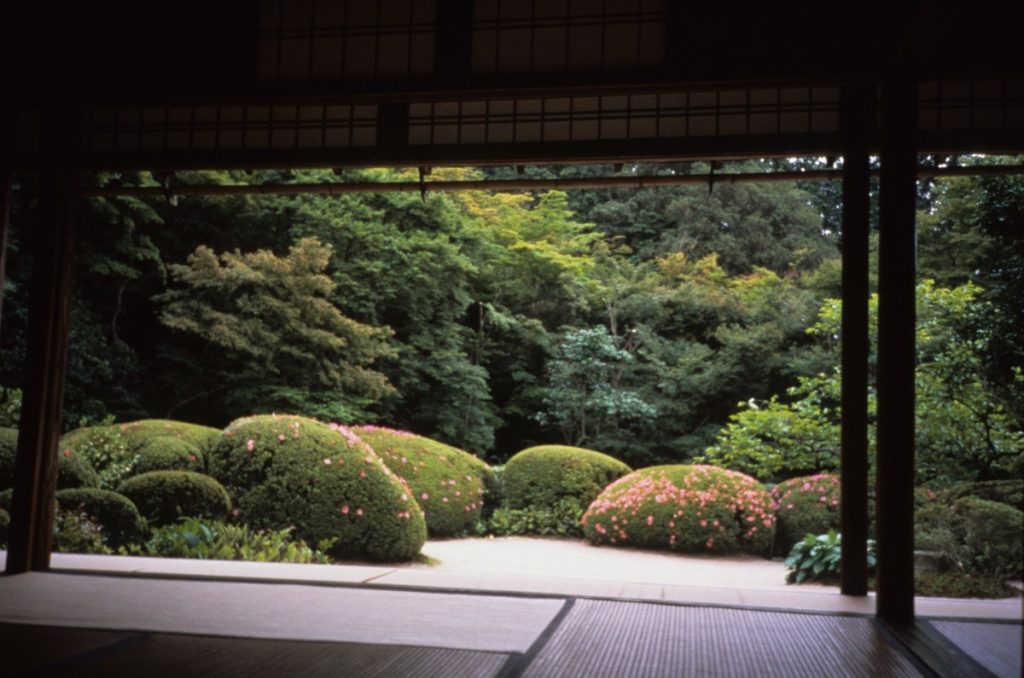 ---
HAMANAKA Gesson is a master of contemporary functional ceramics. He lives in a spare and stunning wood and glass house of his own design,
in the charming castle town of Hagi.
浜中月村作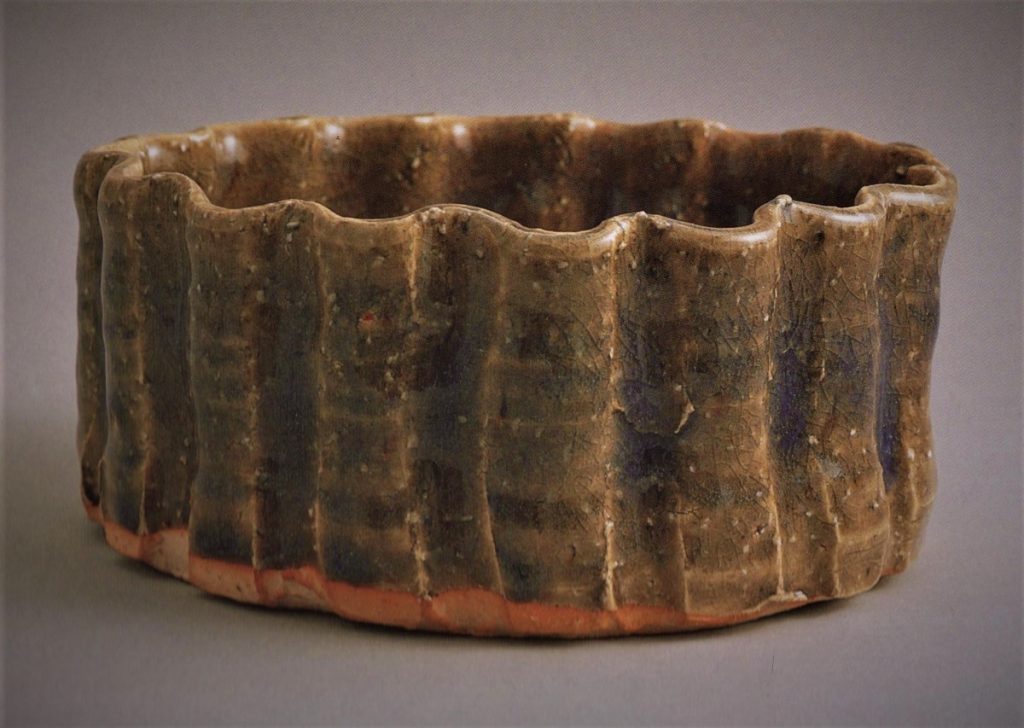 ---
"Tensei," a bronze sculpture by YASUDA Kan, displayed on Corso Italia in the city of Pisa.
天聖、ブロンズ、ピサ市、イタリア通り。安田侃作
---
"Dance," a contemporary bamboo sculpture by HONDA Shoryu.
"Bamboo strips — each 1/37inch thick, 1/25 inch wide and 10 feet long — have been worked together to create a sculpture that expresses the exhilaration of dancing. Beautiful twining has been utilized, taking advantage of the flexibility and spring of the bamboo to create this powerful work. The result was given a coating of lacquer to provide a gloss and preserve the bamboo." —-Masaori Moroyama, Masami Oguchi and Satomi Suzuki from the book, Japanese Bamboo Baskets
本田 聖流作
---
Contemporary tea tea bowl by AJIKI Hiro. "The small space embraced within your palms [when holding a teabowl] becomes a mirror to reflect both yourself and the world around you, telling a story…the tea ceremony itself offers a space and time for communication as participants share equally in the moment."—AJIKI Hiro, from the website of Joan B. Mirviss Ltd., New York, NY. Joan Mirviss is one of the world's leading authorities on Japanese contemporary ceramics.
安食 ひろ作
---
"Auspicious Cloud," a silver flower vessel by OSUMI Yukie. The vase was meticulously hammered into its lyrical shape from a flat sheet of silver.
銀打出花器 「隋雲」大角幸枝作
---
Glass flower vessel with textile pattern design by SANO Yoko.
ガラス、織の花器、佐野曜子作
ジャパン・クラフト21: 日本工芸の黄金時代は既に始まっている!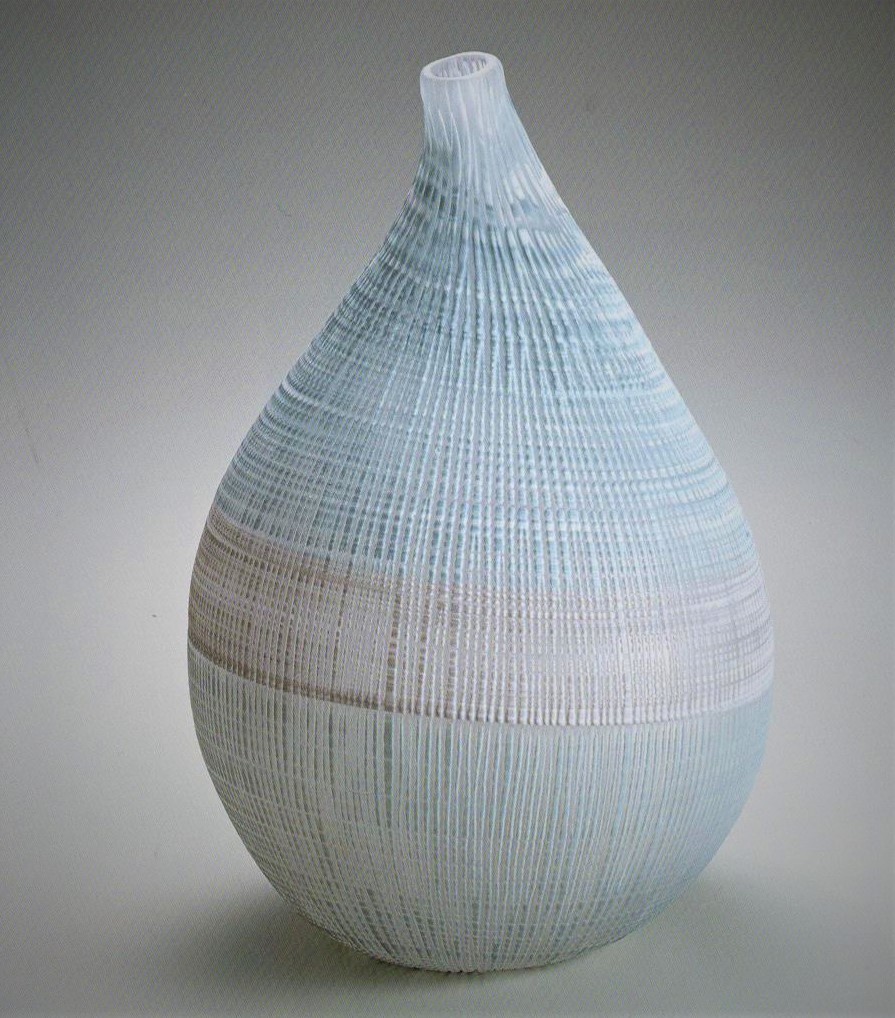 ---
"The tea ceremony encompasses all the individual arts of the West.  In addition to painting and dance, there is sculpture (in the shape of the porcelain bowl), music (in the sound of the water on the boil) and architecture (in the form of the tea ceremony arbor). These disparate elements intertwine, coalescing to form a single, perfect whole."-  SUGIMOTO Hiroshi
Glass Tea house by SUGIMOTO Hiroshi.
「茶の湯、そこには西洋で言われるアートの要素すべてがある。所作(ダンス)、軸(ペインティング)、碗(スカルプチャー)、湯のたぎる音(音楽)そして茶室(建築)。それらすべての要素がお互いに深く係わり合いながら、渾然として一つとなってある。」-杉本博司
ガラスの茶室。杉本博司作