by Amy Katoh                                                                                                                                                
Blue &White has lived in Tokyo's Azabu Juban district for the past 43 years.
See how much is going on in the world outside flying kites, trimming trees, smokey moons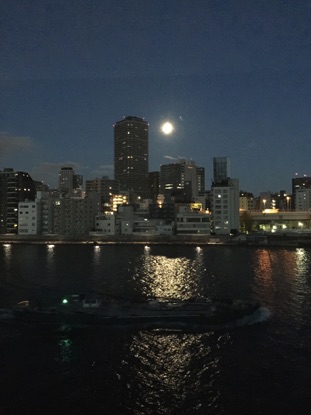 Our world spins in blues and whites:  
Previous page:
Tenugui roosters drying at Asahi Dye Works
Woman modelling kimono at O Edo Antique Market, first and third Sundays 
Above: 
Exhibit of tenugui and yukata creations by Todaya Shoten, attests to future possibilities for tenugui. 
And February on the thick handmade washi calendar of Shobu Gakuen in Kagoshima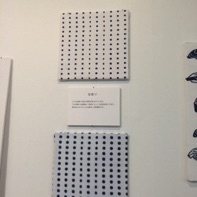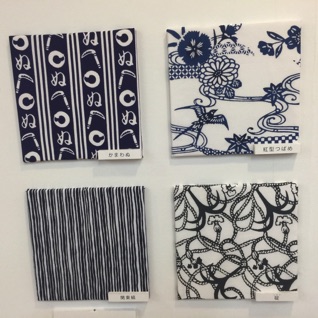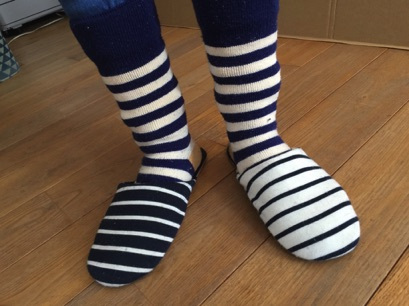 We have not been idle !
We are always working hard, thinking of new ways to dress, new fashions to present!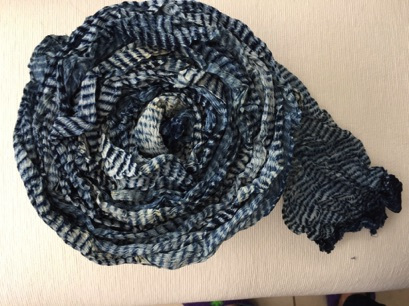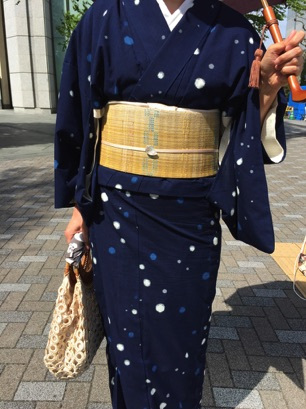 We have had time to take in Blue & White street scenes
Elegant spotted shades of indigo and white kasuri on a masterful but seemingly carefree Kurume kasuri kimono.  (She agreed to being photographed, but asked me not to include her face.)
More blue and white spots at a neighborhood festival bringing a tai, red snapper of congratulations to offer to the tiny shrine with blazing red and white banners lining the path to the Matsuri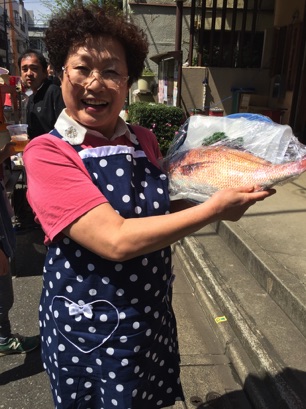 BLUE & WHITE
A LANDMARK IN AZABU JUBAN !
FOR THE BEST OF JAPAN IN BLUE & WHITE TEXTILES AND CERAMICS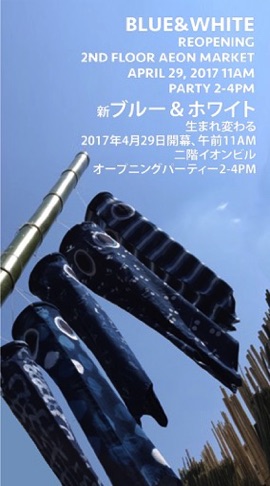 Read more blog postings by Amy Katoh on her site :   http://blueandwhitetokyo.com