by Gail Rieke
Since 1995, I have made artworks which translate travel experience into various media… collage, book arts, photographs, drawings, textile arts, and writings. I call them "travel journals" even though they transcend the usual preconception. Most of them are stored within suitcases or baskets in the Suitcase Wall in my studio.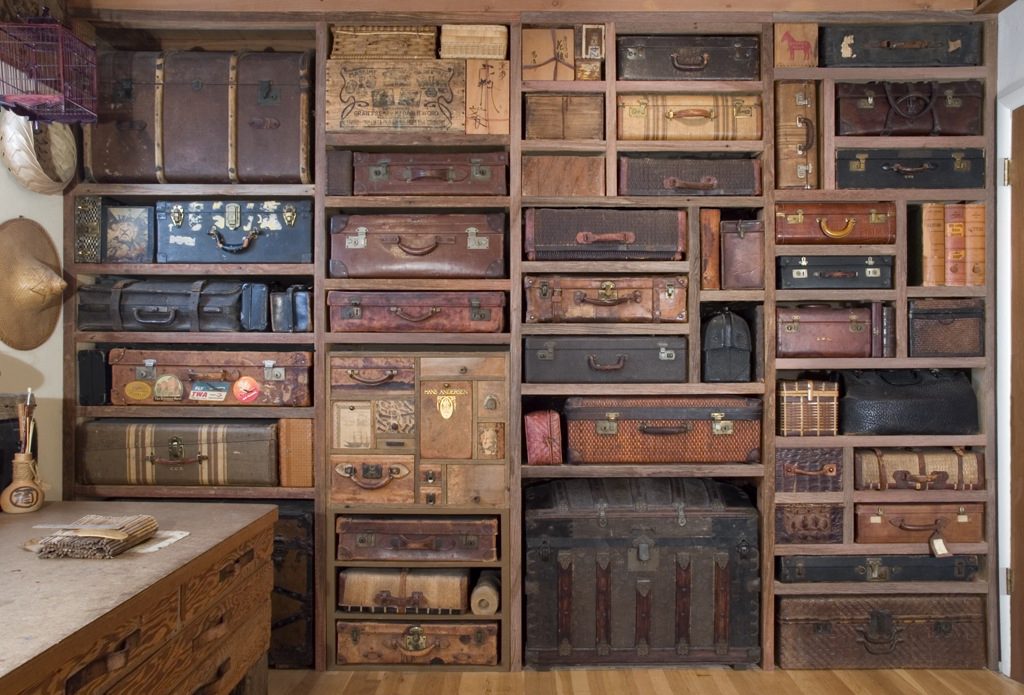 During this time when many of us are "Sheltering in Place"
perhaps it can be enjoyable to travel in our imaginations.
I invite you to unpack the "travel journal"
of my most recent Esprit journey,
Islands and Coastlines Japan 2019
As we open the paper  bundles,
we discover temple stamps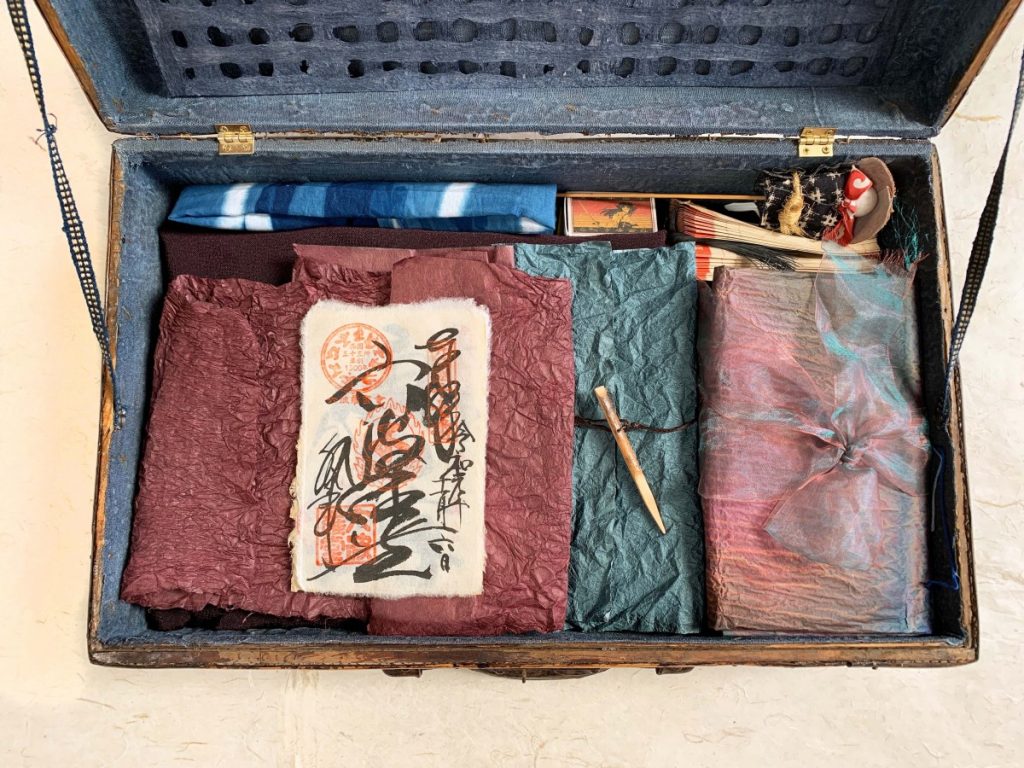 and stamps from museums and train stations
and drawings like maps of experience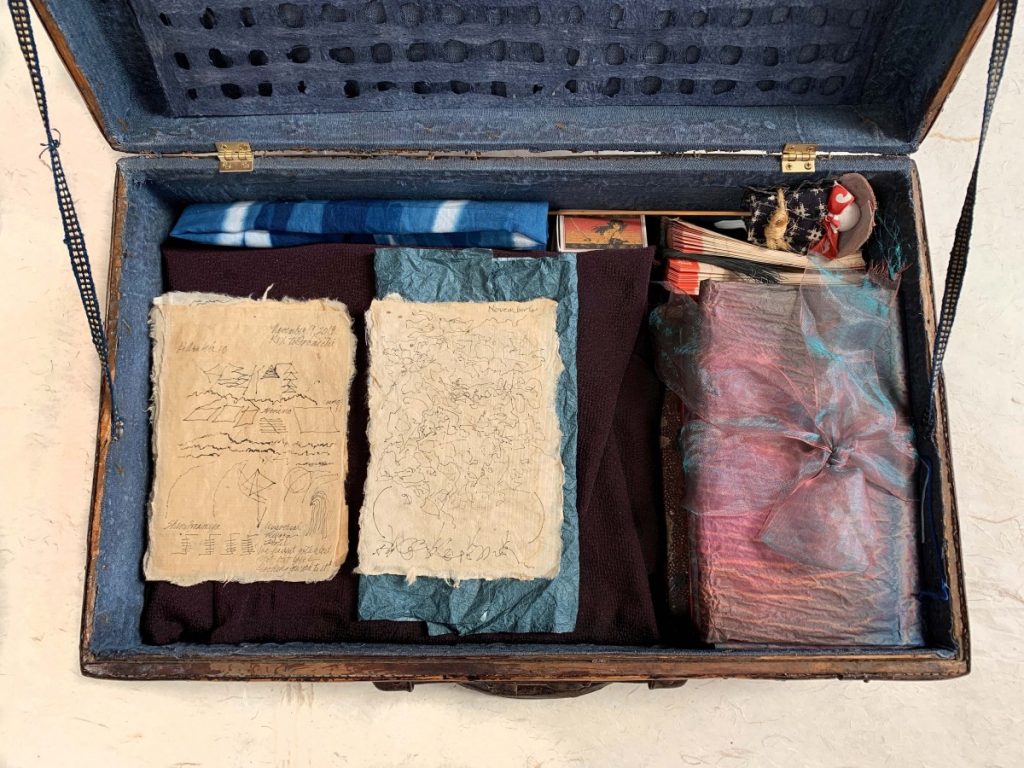 and souvenir postcards.
We loved visiting the candlemaker in historic Uchiko.
and many artists in the tiny rural town of Kunisake
pictured here in an accordion fold book of photos and writings.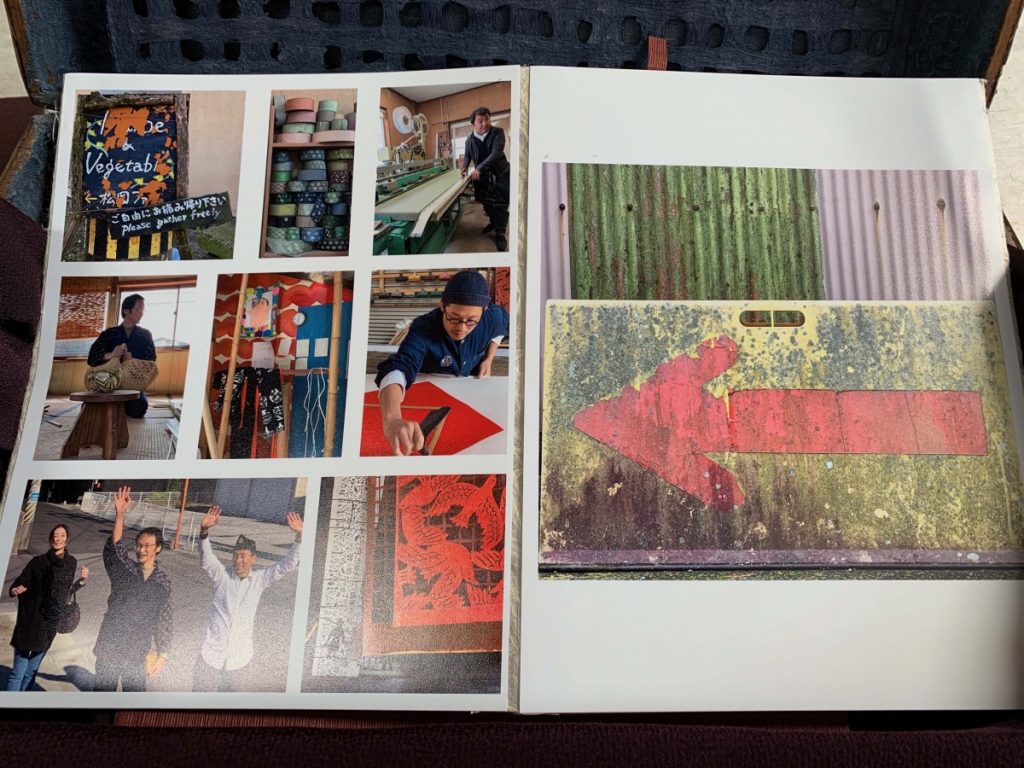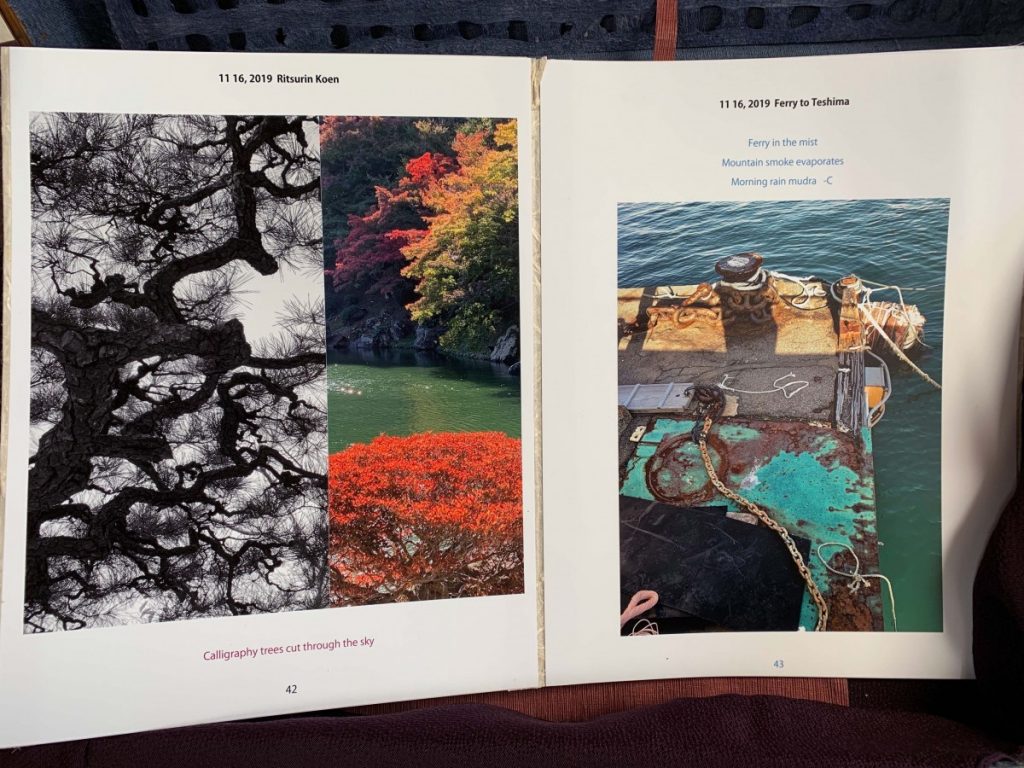 So many photos… so many moments…
---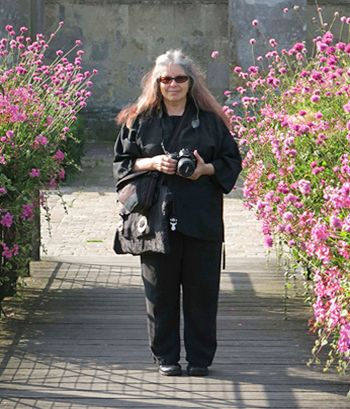 Gail Rieke is an internationally recognized collage/ assemblage/ installation artist and teacher who lives and works in Santa Fe, New Mexico.  She also publishes a monthly blog,
ridetheflyingcarpet.blogspot.com
.   Gail has traveled to Japan many time over the years, and has co-led numerous tours with Steve Beimel.