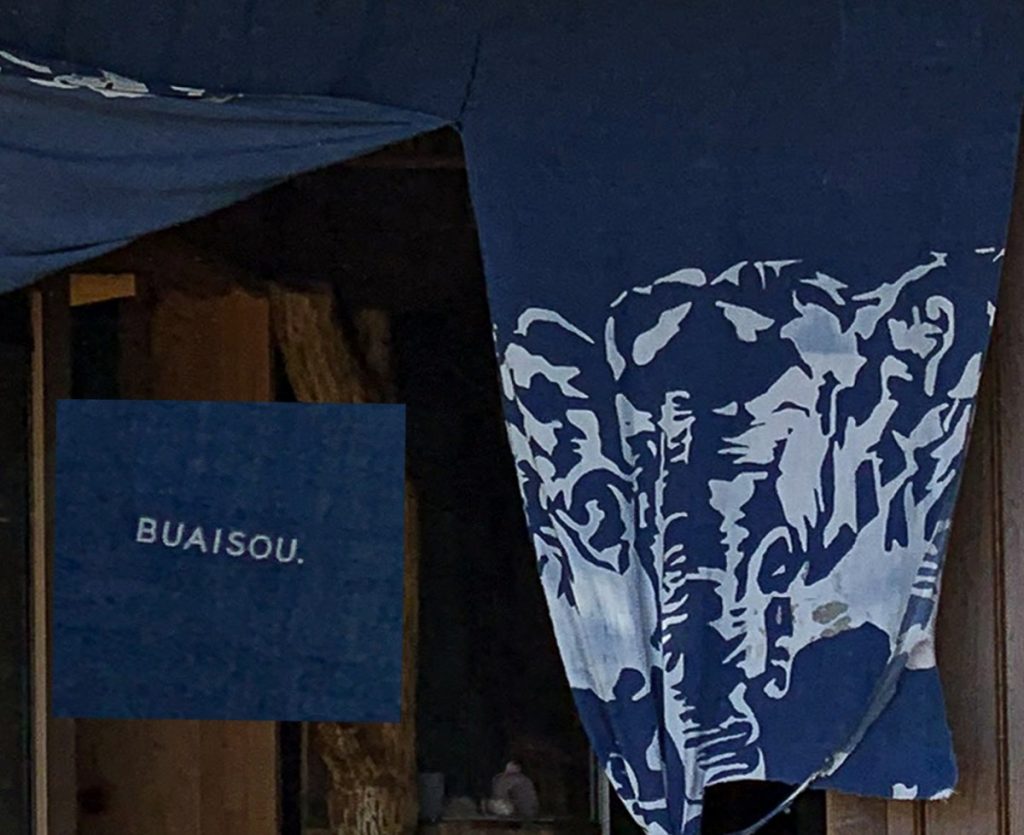 On November 15, 2019
our group of travelers had the great privilege
of taking an indigo workshop
at Buaiso's home in Tokushima

We were welcomed by the young farmers, dyers
and business associates
who served us lunch and indigo tea.
Kakuo Kaji then showed us various methods
of resist dyeing
and we folded and clamped and tied our
white cotton furoshiki textiles.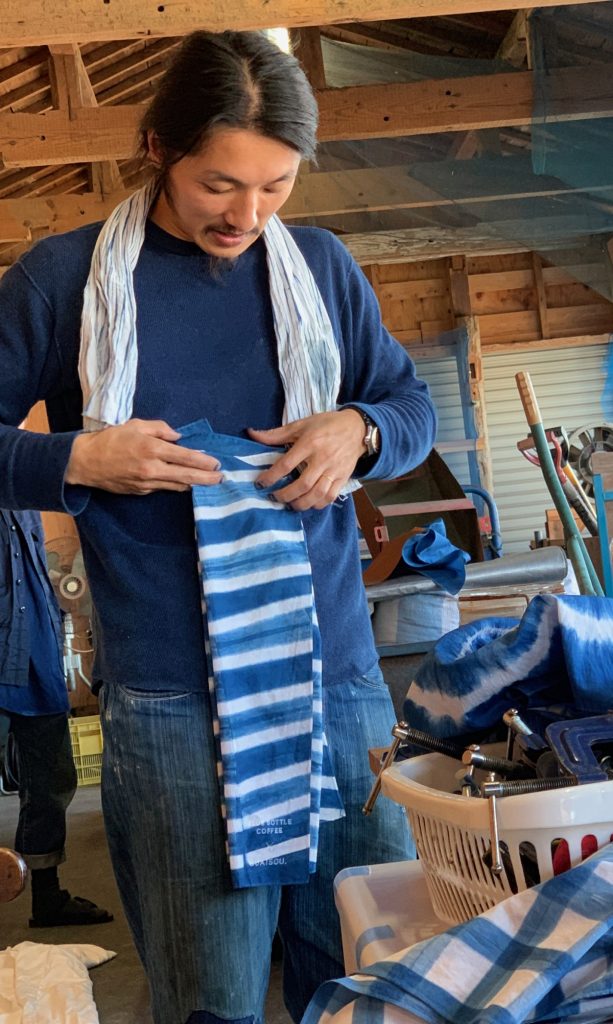 Then we were invited to see the group's indigo fields.

Next we were shown the process
where the indigo leaves were fermented into sukumo
Gail Rieke
www.riekestudios.com
We could feel the fermentation process.
The indigo felt warm to the touch.

And then the dyeing!

After removing the blocks and ties….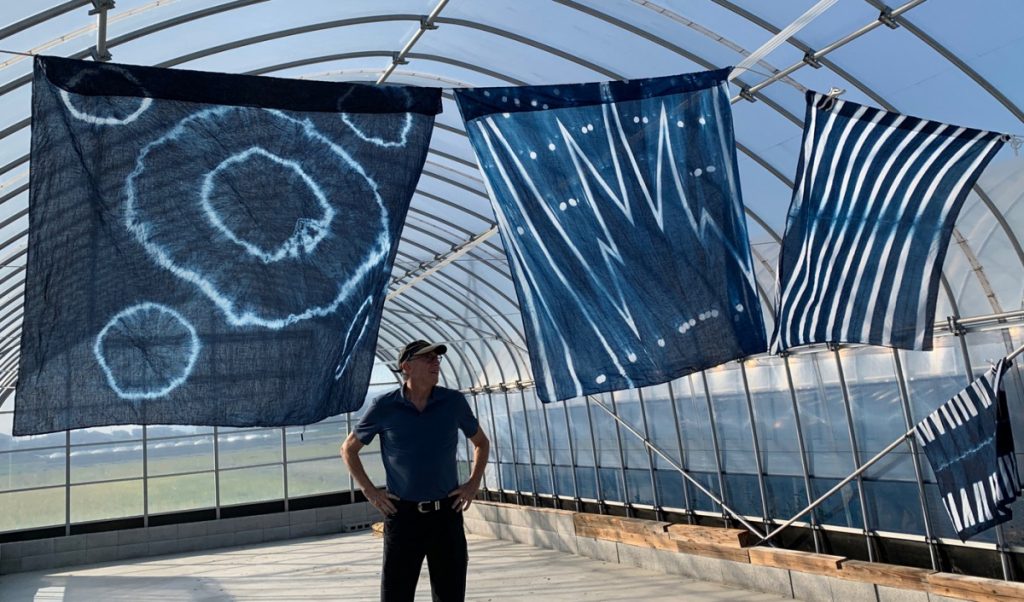 A group of ecstatic dyers
We will never forget our visit with these young people
dedicated to preserving an ancient tradition.
Doing it all…
planting, growing, harvesting, preparing, dyeing,
and designing their amazing products.
Then bringing it into the 21st century in a sustainable process.
---
Gail Rieke is an internationally recognized collage/ assemblage/ installation artist and teacher who lives and works in Santa Fe, New Mexico. She also publishes a monthly blog, ridetheflyingcarpet.blogspot.com. Gail has traveled to Japan many time over the years, and has co-led numerous tours with Steve Beimel.
www.riekestudios.com