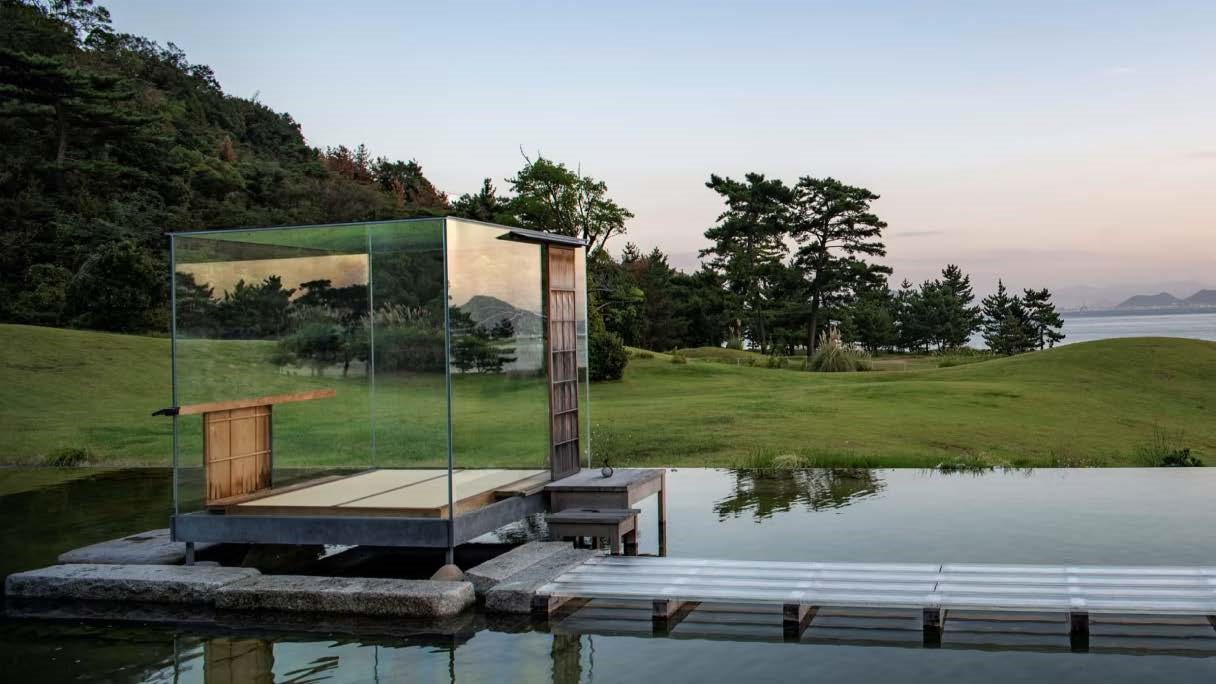 The long-awaited lifting of the ban on foreign tourists coincides with the launch of striking new works — and a new hotel — on Naoshima Island.
Just in front of the Park building of Benesse House, the sleek and art-filled hotel-cum-museum at the heart of Japan's Naoshima Art Site, I spot something new. A transparent cube seems to float on a shallow pebbled pond, with tatami floor mats and wooden door — a classical Kyoto teahouse brought into the postmodern moment.
It has been designed by Hiroshi Sugimoto, the architect and artist who has been close to the centre of the Naoshima project ever since it began transforming the once-obscure island three decades ago, gradually adding multiple museums and installations, even expanding to Inujima and Teshima, neighbouring islands in the Seto Inland Sea. A typical 16th-century teahouse is an enclosed space, offering little to see but a scroll and a vase of flowers, its small windows covered by shoji screens; Sugimoto, by contrast, is inviting guests to look out, past pine trees lined across a lawn, to the calm blue waters beyond.
Read the full article on the Financial Times.