Contemporary glass artist Etsuko Nishi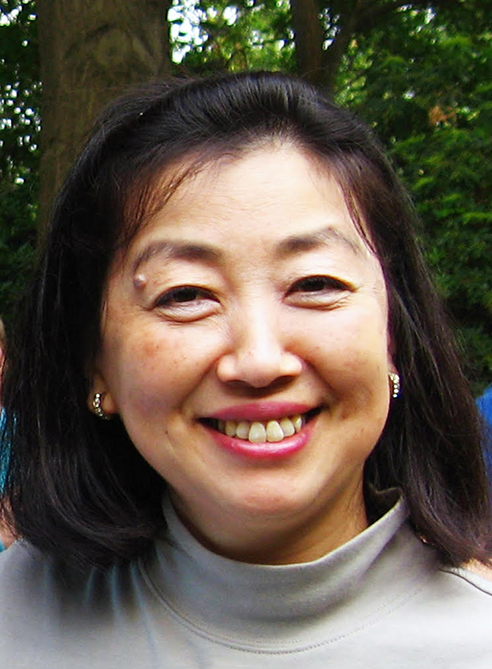 Specialist in the Pâte de Verre Technique
By Dasha Klyachko
Etsuko Nishi is a leading expert in the pâte de verre, one of the oldest and more difficult forms of glass making. This is a form of kiln casting, which involves first the preparation of a mould. Finely crushed glass is mixed with a binding material to create a soft malleable paste that is applied to the mould. The mould is heated and the granules of glass are fused together.
Nishi creates very complex forms using pâte de verre, and to do so relies on over ten years of studying, and many years experimenting with glass. She studied glassmaking in Hyõgo, Seattle, Canberra, and in London where she completed a PhD at the Royal College of Art. Over the course of her career, she has developed a unique technique for creating her pieces, inspired by floral forms. Glass is often perceived as a sharp, heavy, hard and cold material. Etsuko Nishi instead skillfully creates pieces that are delicate, warm and soft. The artist chooses colours that support the delicacy and softness of her pieces, and is inspired by natural colours (such as the sun, sea, or plants), and by artificial colours (such as from fashion).
Nishi's work embodies Japanese appreciation for nature, its asymmetry and its irregularities. Her pieces are reminiscent of the Japanese art of Ikebana, which is a type of floral arrangement that appreciates the beauty of each single flower and respects its natural shape. The form of her pieces and the colour combinations are what excite the artist, and remind her of flowers.
The artist has work exhibited in permanent museum collections all over the world, including Japan, Australia, Europe and USA.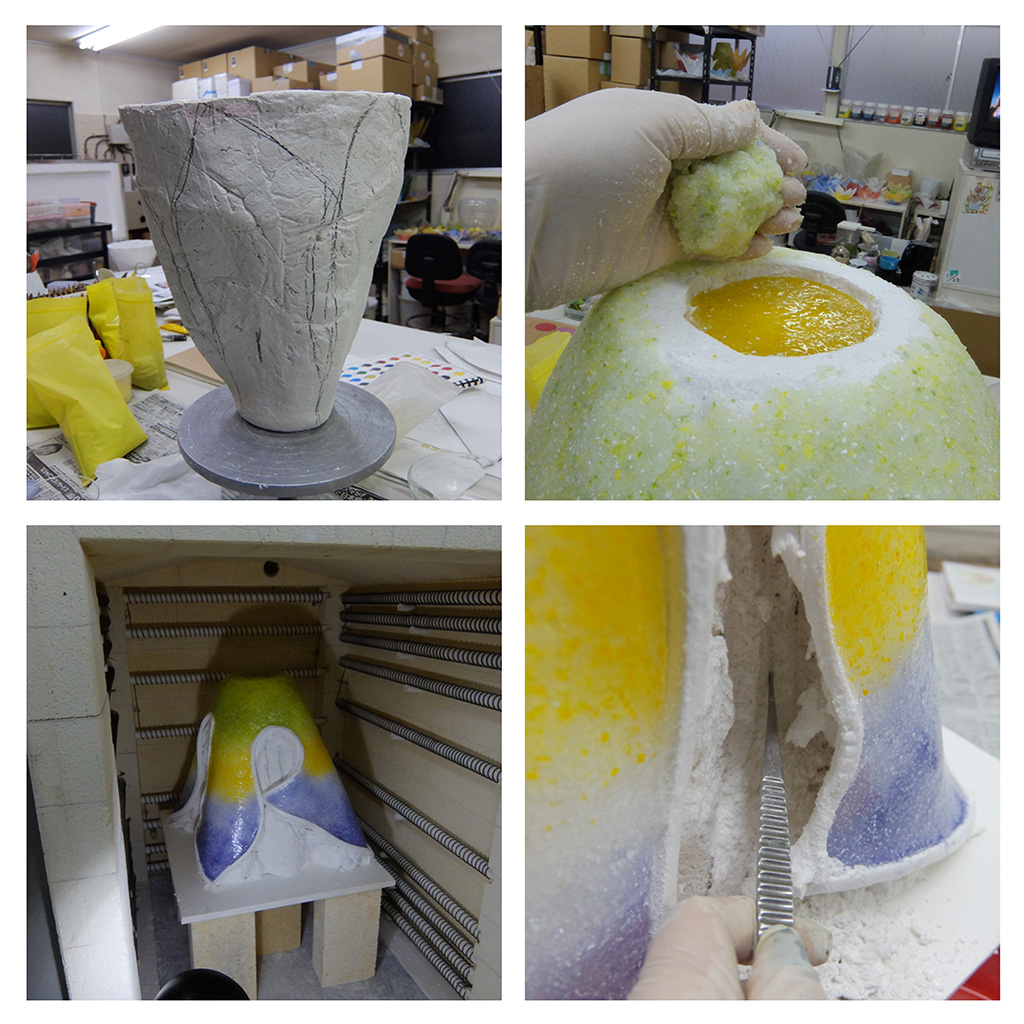 Nishi creates the desired form out of clay, which is used as the basis for a mould. Glass powder is then mixed with a special kind of paste, and the mixture is placed into the mould and fired. The heat causes the glass to melt and take on the form. Once cooled, it is removed from the mould.
About Dasha Klyachko
A Japanese glass-expert and passionate spokesperson, Klyachko opened Japanese Glass in 2018. Before that she had a career in the financial sector, where she started and ran a technology company. Over time and frequent journeys to Japan, Klachhko has formed close working relationships with 16 glass artists, which she now represents at Japanese Glass.
Visit here to learn more about Japanese Glass
To read about three other artists represented by Japanese Glass, see our posts about Takeshi Sano, Ushio Konishi and Miya Kitamura