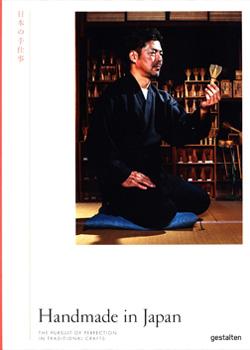 If like me you have an appetite for exploring all things related to Japanese design and crafts, Irwin Wong's introduction to Handmade in Japan will surely prompt you to investigate further.
Wong is a well-known commercial photographer based in Tokyo, so on the book's announcement I knew it would be filled with evocative images of Japan and its craftspeople. And given publisher Gestalten's reputation for beautiful design and craft monographs I simply had to buy it.
Like many books of its kind, it is divided into geographical chapters from Hokkaido in the North to Kyushu in the south. This allows you to dive in at random according to your interest in either craft or region. Each chapter begins with a brief introduction of that region explaining the interconnectivity of geographical, political and historical factors that shape it, its crafts and industries up to the present day.
Read the full review on The Japan Society website.