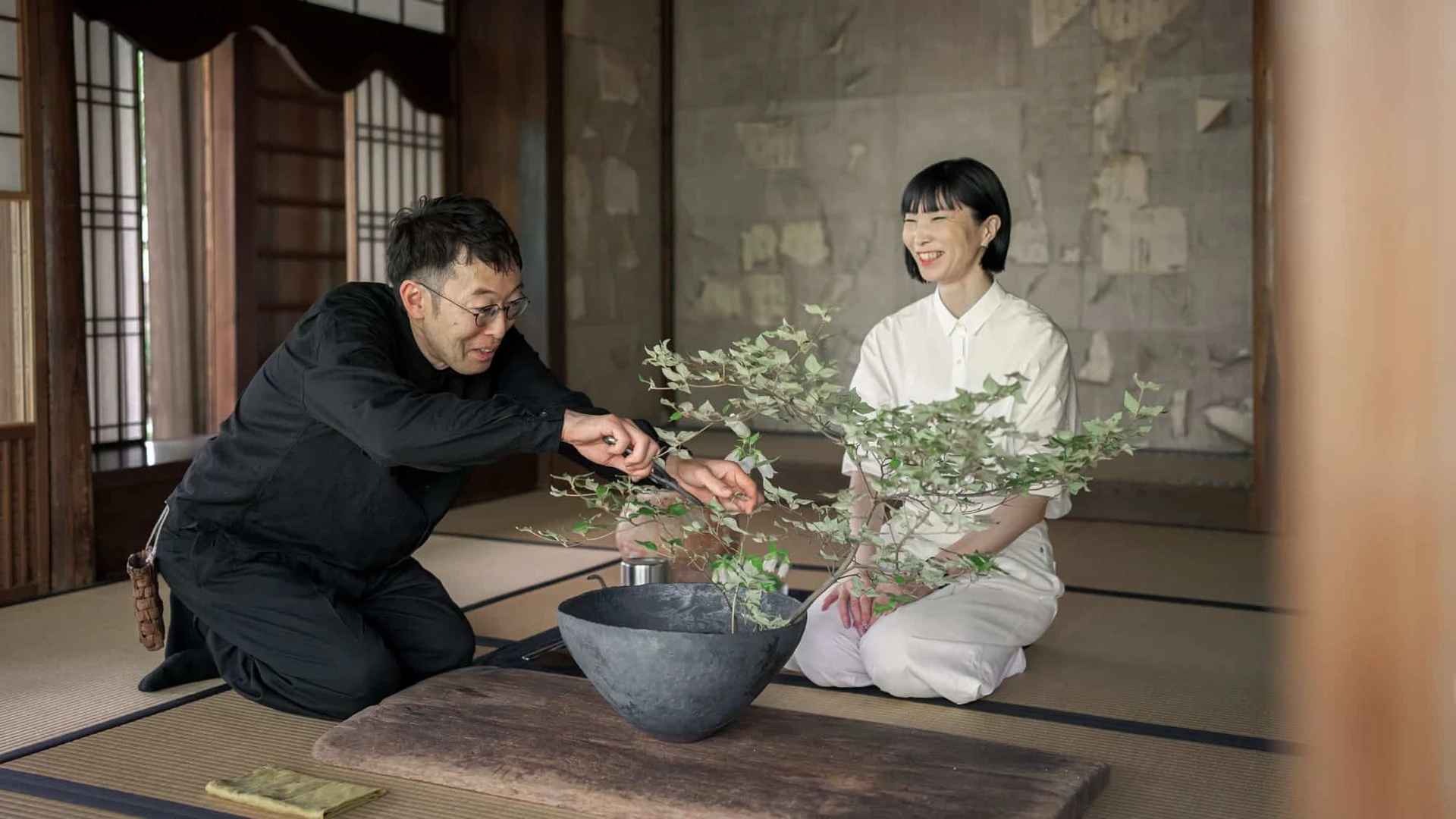 She is Mazda Colour and Trim Designer Mai Utagawa. He is ikebana artist Mario Hirama. In a perfectly proportioned, uncluttered corner room in a post-and-beam house built with wood joinery in the hills of Kobe, Japan, the two have come together to explore the concept of space as they create an ikebana flower arrangement.
Soft light streams in under the deep eaves onto the tatami mat floors, paper shoji doors, and floor-to-ceiling windows opening to a Japanese garden. This designer, who creates permanent interior spaces in cars, and this artist, who creates ephemeral spaces lasting but a few days, speak the same language—of simplicity, colour, line, texture, shape, light and shadow, and design by removal.
Read the full article on Mazda Stories.