Kusama and the Compulsive Visionaries
by Gail Rieke
Perhaps this sounds like the name of a band, but it is not.
Yayoi Kusama may currently be the most appreciated international woman artist of this time. Some of you may have seen her polka dot pumpkin in Naoshima, or her mirrored installations, or the Forever Museum recently opened in the Gion area of Kyoto
…one of the few museums in the world celebrating the work of an individual female artist.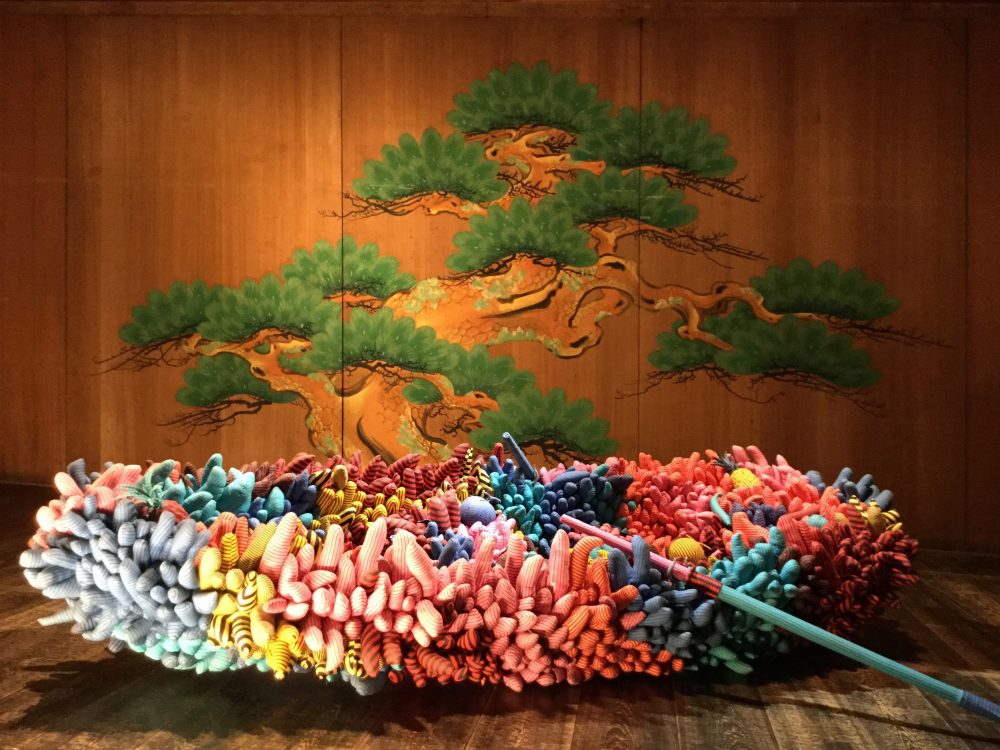 You may have seen her window installation collaboration with Louis Vuitton on Shijo in Kyoto.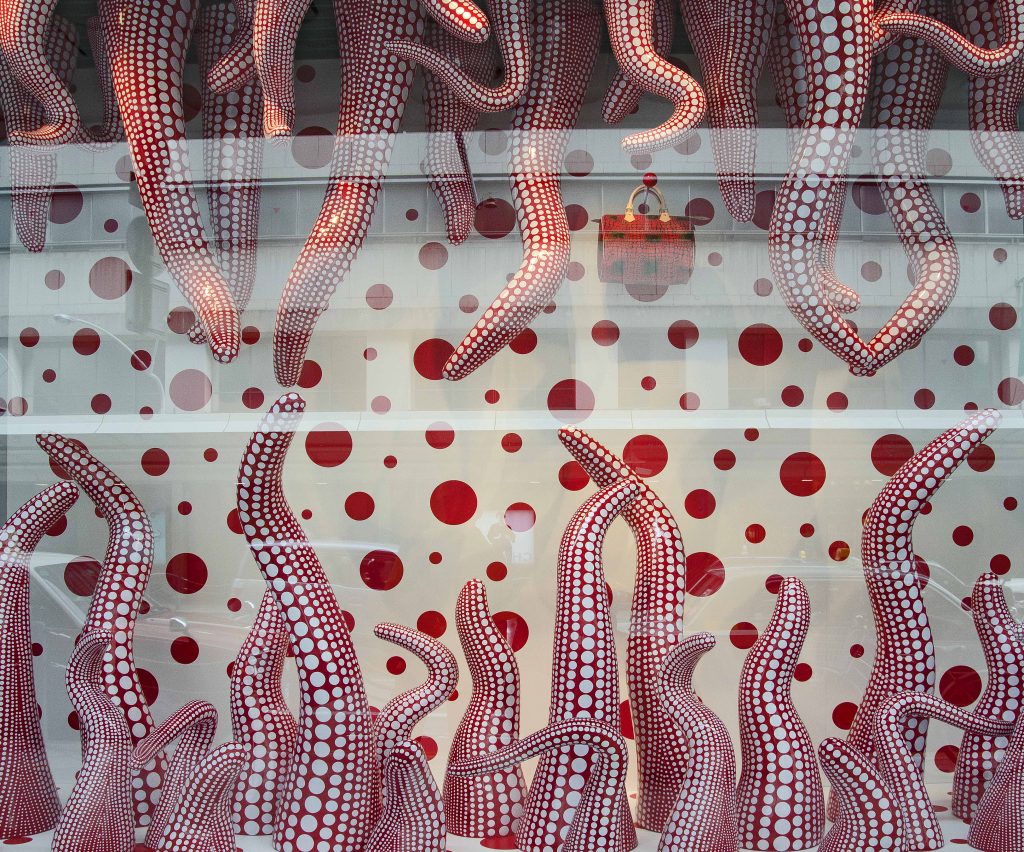 But did you realize that she lives in a mental health facility and has for many years?
A truly intriguing film
Kusama: Infinity
explores her life and her work.
"From the point of view of one who creates, everything is a leap into infinity," she says.
Recently, I had the great pleasure
of viewing a show in La Halle Sainte Pierre in Paris
"Art Brut Japanais"
…a gathering of some of the most dynamic "outsider" or "art brut" or "compulsive visionary" artists currently generating incredible works in Japan. Despite mental health challenges and confinement in care facilities, these artists display their dedication and inventive genius.
Here is a sampling:
Waraji Gosokuno's drawings of wondrous delicacy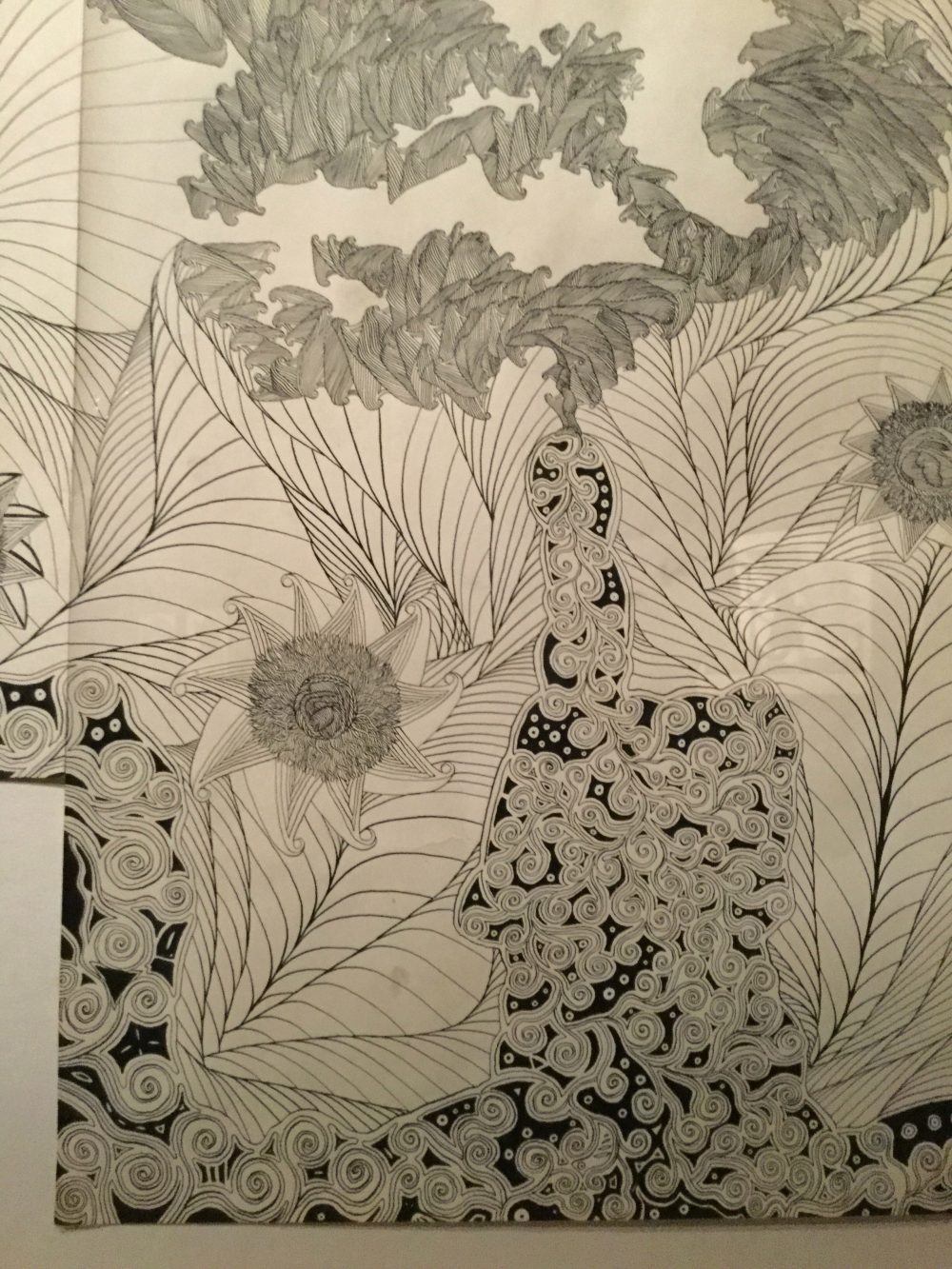 Norimitsu Kokubo's Panorama of the world…
enormous floor to ceiling scroll/ map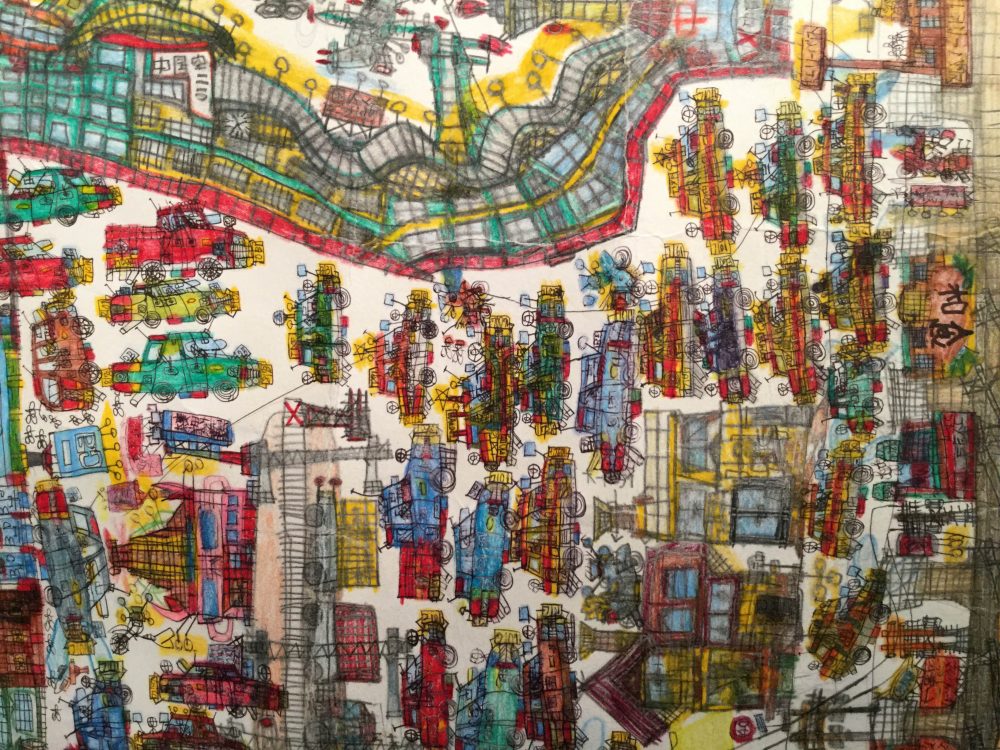 and the vehicles of a wonderful artist whose name I did not record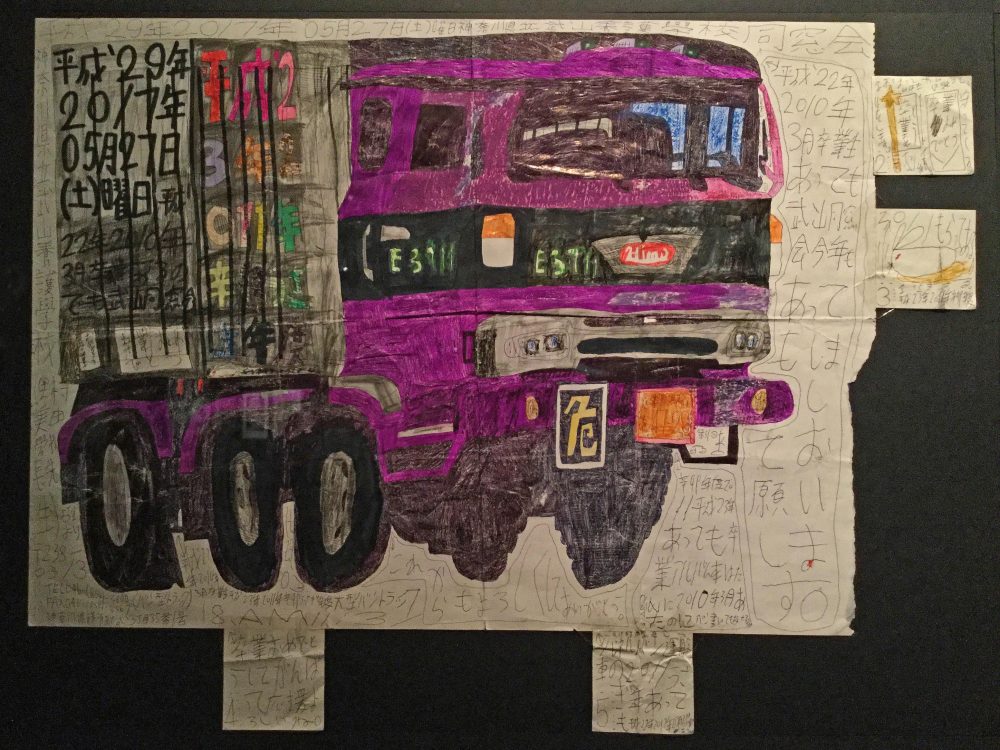 Imagination without boundaries…
---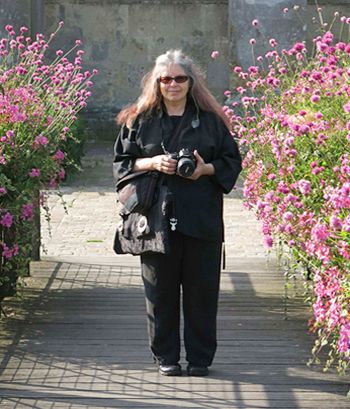 Gail Rieke is an internationally recognized collage/ assemblage/ installation artist and teacher who lives and works in Santa Fe, New Mexico. She also publishes a monthly blog, ridetheflyingcarpet.blogspot.com. Gail has traveled to Japan many time over the years, and has co-led numerous tours with Steve Beimel.
www.riekestudios.com